Introduce an AI assistant into your agency's workflow
With Woodpecker you can focus on testing strategy for better results and building your expertise to win new clients. These resources will help fuel lead gen for agencies.
Schedule a free 1:1 meeting
Take control of deliverability
Deliverability is key - but you already know that. Learn all about getting emails delivered to prospects' main inboxes and solve every issue your team or clients might be facing.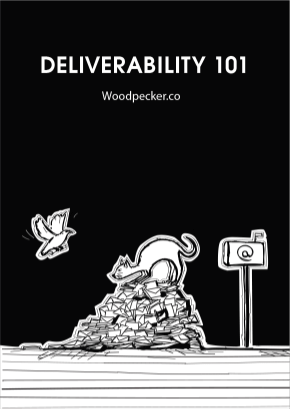 Deliverability 101
Read to learn how to create & schedule a cold email campaign that gets delivered.
Get PDF
Hone your strategy
Here you'll find advice on targeting, prospecting, following up and writing cold email copy - basically, anything that can help to optimize the process of lead generation for an agency.
Use features dedicated to your workflow
Starting with Agency Panel, designed specifically to support lead generation for agencies, through LinkedIn manual tasks, to various integrations - see how Woodpecker can help you scale your outbound sales process.