Follow-up email sent from Woodpecker
COLD EMAILS
& FOLLOW-UPS
sent automatically from your mailbox
CORE FEATURES
cold email outreach & inbound lead nurturing
Send your emails & follow-ups
automatically, but one by one as if you were sending them manually
Follow-up automation
Just set a number of days after which you want to automatically send a follow-up like this one.
Cold email personalization
Contact unlimited number of prospects daily with personalized cold emails and build Predictable Revenue.
Opens & clickstracking
See who and when opened your email or clicked your link.
Teamwork security
You and your teammates won't address the same person twice if you don't want to.
Integrate your mailbox in seconds
Export your leads using
OUR CLIENTS
Andrzej grows his SaaS for website live calls
I'm building a start-up and I need to learn fast what my target group wants and needs. Cold outreach allows me to do that as I can directly contact my prospects. I couldn't afford spending half of my day sending emails. Woodpecker saves a couple hours a day. My favorite part is that it catches replies and sends follow-ups only to those who haven't responded.
Andrzej Morawski
CEO at LiveCall.io
Emilia finds new deals for her software house
Woodpecker helped us polish and automate our sales processes. The tool is highly intuitive. Using it in a proper way dramatically increased the number of leads for Beside the Park. Give it a try!
Emilia Schudy
New Business Manager at Beside the Park
Jakub connects with B2B clients of his app
Happiour has reached the phase when our mobile app featured the most famous food businesses in London Area. At this point, we wanted to find smaller, often overlooked places and enrich our offer. Woodpecker made it not only easy but also a pleasant experience. With automatic follow-ups we were able to get more responses from our prospective clients.
Jakub Czerwiński
Business Development Manager at Happiour
Woodpecker's real power is that it connects up to your email. I use IMAP, and most apps I tried in this space -- screw it up. This one worked at the first try. The tool is fantastic. Check it out, I'm sure you're gonna like it.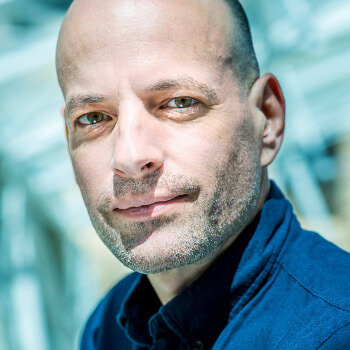 Woodpecker has been fantastic for me, both for prospecting and for use on jobs that require me to connect and follow up with a number of people at a time.
Woodpecker offers a great value because the value vs cost is really strong. It has a strong benefit for individuals like me who need to send bulk email. The support has been accurate, timely and courteous. I believe my deliverability is stronger and I have engaged with more clients using this app.
Automate all your follow-ups