Some of you, dear Woodpecker users, might have already noticed a growing number of improvements here and there inside the app. In this blog post, I'd like to give you a close-up look at a bunch of app updates we've rolled out lately and show you how to use them in practice to make the most out of the tool.
Without further ado, let's see what's new.
Check if your domain settings are correct with one click
You may write the most attention-grabbing subject line and a compelling email copy, but if you don't take care of your email deliverability, your emails may end up in a SPAM folder never to be seen by your prospects. In the worst-case scenario, your domain may even get blacklisted.
As you see, deliverability plays a huge role in your overall campaign success. That's why, before you run your first cold email campaign, you should ensure that your technical configuration is correct. But even if you go through all the email configuration steps and follow our tutorials on how to set up SPF and DKIM, how can you check if everything really works as it should?
We wanted to make it easy for you and added a deliverability report, that you can find in your Email Account Settings. Under this tab, you can check if the SPF and DKIM records are correctly set up for your email account. If everything is ok, you'll see green tick marks next to each record.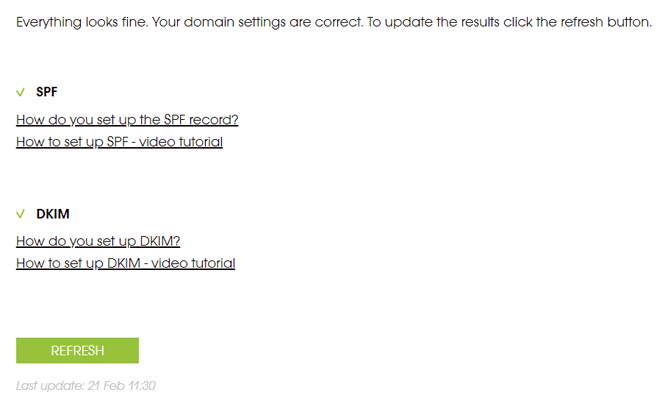 Red X marks signalize that there's a problem with either the SPF or DKIM or both. In such a case update the respective record or contact our support team.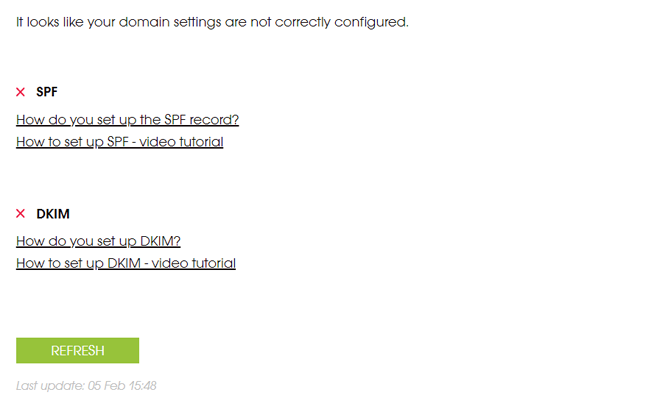 If you notice a grey minus sign, like in the screen below, it means that we could not validate your domain settings. You can try to refresh the results later or reach out to our support team.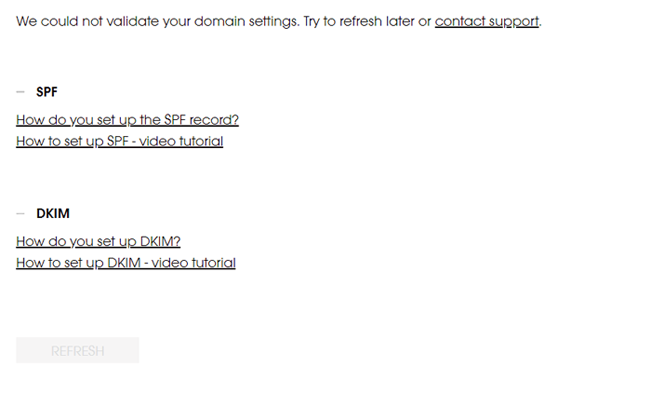 Also, every time when you connect a new email account to Woodpecker, you will get info on whether the SPF and DKIM records for this email account are correctly set up.
We hope this feature makes the SPF and DKIM setup as easy as pie now.
Change prospects' status in bulk
So far if you wanted to change the status of let's say 100 prospects from active to blacklisted, you had to do it manually one by one. Sounds like a nightmare? Yep, it was a real drag, we admit it with shame.
But no more pain. Bulk status change shortens the process to a few clicks. Simply, mark the prospects whose status you want to change, click on the "Change status" icon and pick the new status. Just like that:
Import prospect database also in XLS and XLSX file format
If you build your prospect list in an Excel spreadsheet you can now save your data in Excel native file formats – XLS and XLSX. No need to save or convert it as a CSV before importing the file to Woodpecker.
Want to learn more about building a prospect list? Here are some must-reads:
Customize opening emails in a preview
I'm sure that at least once while previewing your campaign, you noticed a typo. Or you came up with an idea to add some tweaks to the email copy for a particular prospect. For example, you saw that one of your prospects, Jane has been recently promoted. You want to add a sentence or two to the email copy to congratulate her on this success.
Now you can customize a message just to Jane directly in a preview.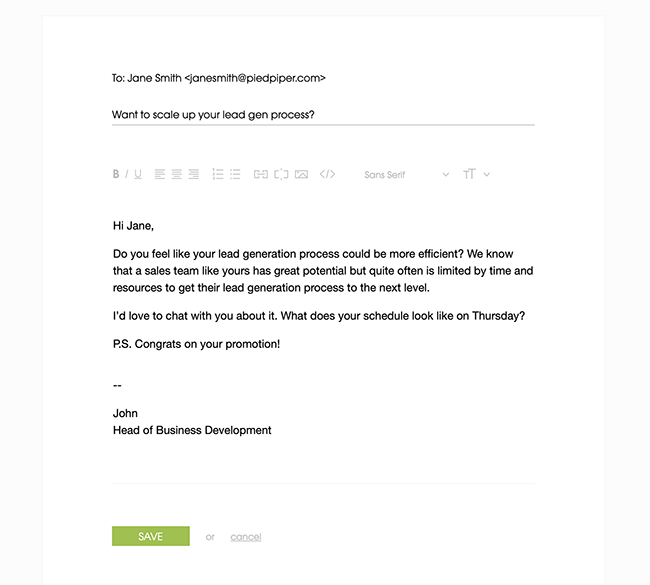 The emails you customized will get a CUSTOMIZED tag.
For now, customization in a preview is only possible for the opening email, but with the next updates, you'll be able to customize also the follow-ups.
Your feedback is more than welcome
I hope you like the newly added features. Log in to try them and let us know your thoughts in the comments below. If you don't have an account yet, but want to check out the features for yourself, sign up for a free trial:

We can't wait to share some more updates with you soon. Stay tuned!
The link to the article has been copied.