The best AI and BI tools are the ones you can effortlessly use at every stage of your sales process. In this blog post, I'll show you solutions that you can combine to create a simple sales workflow, from your first contact with prospects to improving your results.
Luckily, there are many different options that can help you with this process from start to finish.
I've selected the 10 programs with the best customer reviews and top rankings. Enjoy checking them out and feel free to share what cool features impressed you the most or how they helped you get more clients.
Step 1 – Build prospect database with
ZoomInfo
Building a list of potential prospects can be difficult if you do not have the right solution. There are many alternatives on the market – you can find them on various platforms like Twitter or even Google. But searching manually takes a lot of time and is not necessarily the cheapest option.
And instead of building a database of potential clients, you could be spending your time closing more deals.
That's why it's best to opt for a comprehensive lead generation platform that allows you to find potential customers in just a few clicks. For this first step, I recommend ZoomInfo.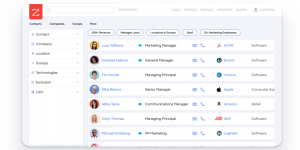 Source: https://venturebeat.com/2021/05/19/snowflake-and-zoominfo-help-cloud-users-integrate-business-contact-data/
ZoomInfo is a B2B database with over 100 million companies and 130 million contacts. Interestingly, most database solutions categorize their contact information into basic criteria, such as location, type of business, size, revenue, number of employees, but ZoomInfo goes beyond that.
You can create an Ideal Buyer Profile (IBP) based on more than 300 company attributes and customised list of high-value companies to target.
It is also important that ZoomInfo's database is up-to-date. The company has developed an engine that constantly verifies the accuracy of all the information it collects on each prospect.
This means you'll never get in touch with someone whose email address or phone number does not exist. And that's critical to the deliverability and success of your cold emailing campaigns.
ZoomInfo has a nearly 5-star rating on review platforms like Capterra and G2, and is used by giants like Google, Zoom, Amazon, and T-Mobile. The only downside is the price, unfortunately it's not the cheapest solution on the market and some users complain about customer support.
But if data quality and time saving are your top priorities, ZoomInfo can be your first choice for the first step of your sales process.
For other options – check out this list of ZoomInfo alternatives.
Step 2 – Launch email campaigns with Woodpecker
Now that you have a quality database of potential customers, you can target them on autopilot with Woodpecker. Woodpecker is not only an email automation tool, but also an AI assistant that can help you create advanced and personalized multichannel campaigns.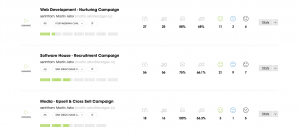 Woodpecker's strong suit is deliverability. Most email automation tools don't focus on this aspect, which is an oversight because without good deliverability, you won't reach prospects' inboxes and may have problems with your email and domain reputation.
To make sure your emails get delivered, we've created a native integration with Bouncer, an email validation tool. Once you create and start a campaign, your prospects' email addresses are validated right before the emails are sent. This means your messages will not be sent to expired, fake or misspelled email addresses, which protects your domain from being blacklisted.
Woodpecker also helps you quickly improve your email strategy so you can increase customer responses and engagement. To do this, you can use A/B testing or If-campaigns, which allow you to create two versions of your messages and define trigger actions. This means that your campaign can take different paths depending on the behaviour of your potential customers. To increase your reach, you can also use Woodpecker Calls to combine emails and phone calls for better results.
Woodpecker is a nearly 5-star rating tool and it's being used by brands like ProfitWell, LiveChat and Brand24.
Step 3 – Launch LinkedIn campaign with Expandi
Many marketers and salespeople are unaware of the fact that just as you can automate your emails, you can do the same with LinkedIn messages.
Be mindful, though, that using AI solutions that automate LinkedIn activities can harm or block your account, as LinkedIn does not allow third-party software or extensions. If you decide to incorporate them into your workflow anyway, be prepared for that possibility.
Just like for any other stage of your sales process, you can choose from many alternatives: from simple add-ons that run on your LinkedIn profile to standalone solutions that allow you to play your sequences even when you are away from your laptop – one of which is Expandi.
Expandi is a very interesting solution. It has many useful features and is still quite affordable compared to other tools of this caliber. Not only can you use it to create prospect lists within the platform and automate your LinkedIn messages, but you can also set up personalized campaigns for people in specific LinkedIn groups or for people who interact with specific posts.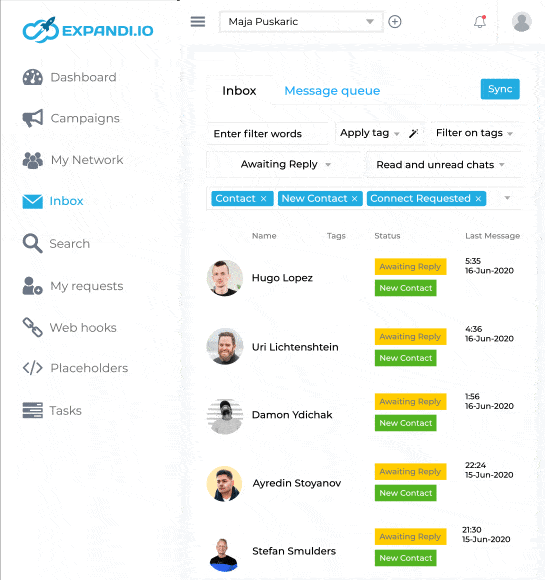 Source: https://expandi.io/
Imagine you belong to a LinkedIn group of experts who want to learn more about the solutions you offer. You can reach out to these individuals via an automated LinkedIn campaign, relating their problem to your experience and asking them if they would be interested in trying your service.
This opens up another lever for interacting with your potential customers on LinkedIn, because you can really make sure you are reaching the right audience at the right time.
Besides hyper-personalization, Expandi also takes care of the safety part, such as sending messages through your own IP address, gradually warming up your campaigns to mimic human behavior, and automatically withdrawing your outstanding invitations. All these aspects make Expandi a reliable partner, so much so that brands like IBM, Google, Salesforce and BMW use Expandi for their LinkedIn campaigns.
Step 4 – Improve your content with InstaText
Before or while you run your email and LinkedIn campaigns, make sure your online presence is intact. This includes the content you include in your campaigns, as well as the content you post on your site, blog, and all social media platforms. The potential customers you are targeting will try to learn more about you before they reply.
Research shows that 96% of marketers struggle with content creation. If you are not a native English speaker and you communicate with foreign customers, you should review your texts to make them grammatically correct, more readable and understandable.
My favorite writing and editing tool is InstaText. It improves your text in seconds and offers much more than a simple grammar check. It helps you spot sentences that are phrased or punctuated incorrectly, and then suggests improvements based on the broader context of the topic at hand. It's used by many translators and proofreaders who say InstaText is simply another level and puts other competitors to shame.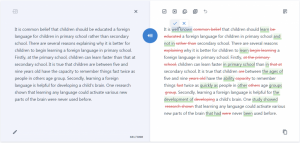 Source: https://instatext.io/
I recommend you open a free InstaText trial and paste some of your previous email campaigns or blog posts to see how this tool improves them. I am pretty sure you'll be impressed and may decide to use it to take your business communication to a new level.
Step 5 – Set up meetings with Calendly
I've been looking at different solutions that can help you schedule more appointments with clients, and I've found that Calendly might be the perfect option.
It's a simple tool for scheduling meetings but it eliminates the struggle of going back-and-forth with a client to organize the call.
It's like your virtual assistant that automatically sends reminder emails and thank you notes to your leads so they feel taken care of and do not have to worry about their appointments being canceled at the last minute.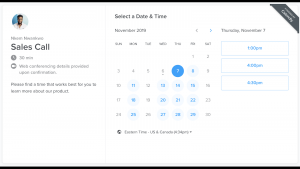 Source: https://calendly.com/
You can customize the calendar to make sure potential clients understand the meeting agenda and can easily pick a day and time that works best for them.
Calendly integrates with popular tools like Zoom, Salesforce, Google, Microsoft, and Slack, and is used by Ebay, Dropbox, and Twilio.
We've also natively integrated it with Woodpecker.
Step 6 – Learn about prospects with CrystalKnows
It's amazing how much information about us is stored in our digital footprint. Whatever we do online – the website we visit, the products we buy, the photos we upload, the interaction we have with other people on social media – it all says a lot about who we are.
CrystalKnows has taken advantage of this resource and developed a solution that provides insights into the personality of every LinkedIn user. As simple as it sounds, it's a game changer for sales.
Imagine visiting your prospect's LinkedIn page before a meeting to learn more about them. CrystalKnows predicts their personality, makes suggestions on how you can communicate with them, and even provides you with ready-made message templates.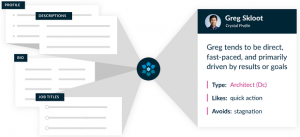 Source: https://www.crystalknows.com/
The tool received nearly 5 stars on Capterra, and many users said it helped them create hyper-personalized emails, better prepare for sales calls, and close more deals.
The numbers on CrystalKnows' site are also impressive. They say that 90% of Fortune 500 companies like Google, Disney, Coca-Cola, HubSpot and AirBnB use their tool.
I was so impressed with the promises that I tried the tool and looked at the profiles of some of my work colleagues. I was amazed at how accurate the results were. After seeing the tool in action, I believe the users who said it helped them get more clients are true.
Step 7 – Build a powerful sales presentation with Pitch
Now that you are running your beautifully written campaigns and booking calls with prospects you know all about, it's time to prepare for a professional meeting.
It's no secret that people are visual learners. Remember your school days and the classes of teachers who just sat at their desks and gave an uninteresting monolog, trying to pass on knowledge without any presentation or drawings on the board? Not only was it difficult to pay attention, but we forgot everything the teacher said, no matter how interesting his teachings were.
That's why a presentation is so important to your sales pitch – it solidifies your story, shows the prospect you take them seriously, and helps them remember more details. If you are not selling a product that you can demonstrate during the call, but complex services – then a well-designed presentation will help you get your point across.
In my search for the best online presentation programs, one tool in particular stood out to me for its impressive design and collaboration features. With Pitch, you can create professional decks very quickly and work on them with a team. You can browse through beautiful templates, find the perfect slide and image, add videos and graphics – all in a very intuitive and interactive tool.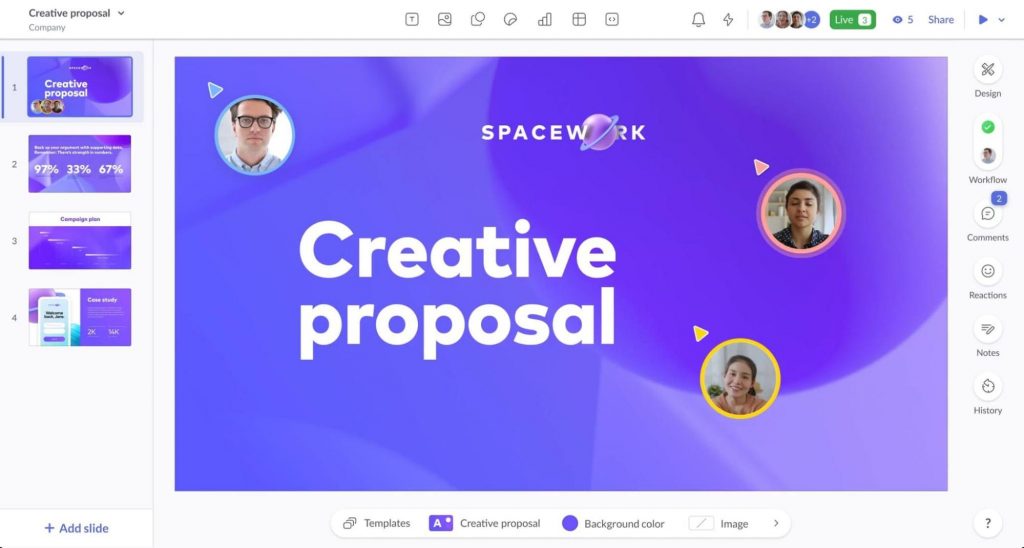 Source: https://pitch.com/
What I also really liked about Pitch is the collaboration feature – you can work with your team on a presentation in real time across many devices, assign specific slides and tasks to your team members, provide feedback, and discuss work face-to-face via video. I was not surprised when I saw the 5-star rating and brands like Grammarly, Intercom, and Notion in their portfolio.
Step 8 – Follow up with Vidyard
If you are in sales, you know that while the sales call is the most important milestone in your process and an important factor in closing the deal, it's equally important to continue contact with the prospect after the presentation.
Imagine that after talking to a client, instead of a raw summary, you record a short video in which you look into the camera and explain the offer you prepared specifically for that prospect.
Once the video is ready, you can add it to the email and track whether the customer opened it and how many times they played it. Isn't this a great way to make an impression and show that you care?
Vidyard does just that. It's a simple tool that lets you record your screen, your webcam, or both. You can edit it quickly, paste it into your email, and receive notifications once the video has been viewed. If you are not sure how to do it or what to say, Vidyard has lots of video inspirations and interesting case studies you can study before preparing your own video strategy.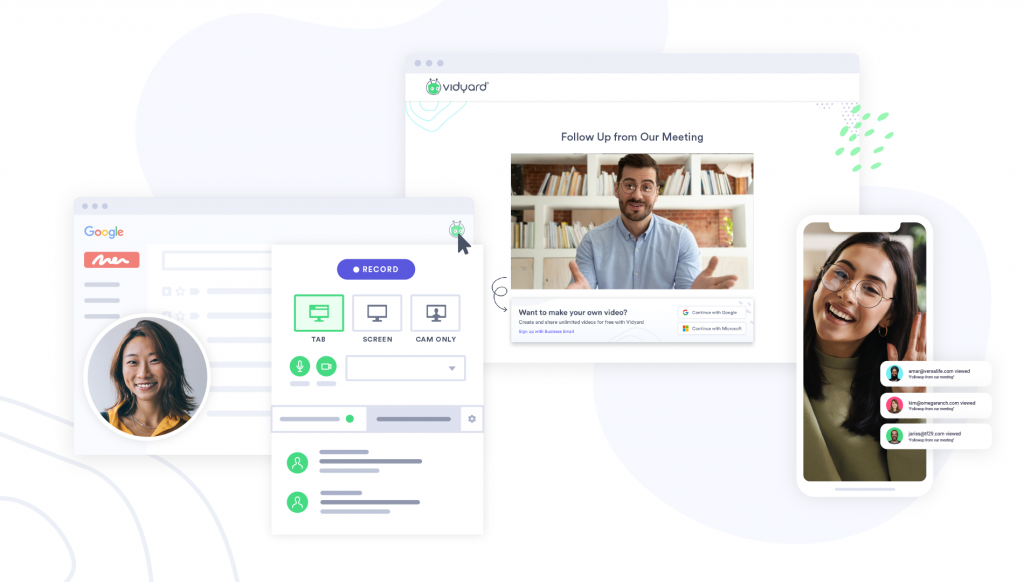 Source: https://www.vidyard.com/
By checking customer reviews, I learned that this tool allows them to build trust with potential customers, test their follow-ups, and prioritize those that work better, increasing their close rate.
Step 9 – Organize your pipeline with Capsule
There are dozens of good CRMs, so choosing the right one can be very difficult. Many of them are complex and loaded with impractical features that we barely use or understand. The right CRM is important because it helps you take your leads to the next stage and understand your data so you can make better decisions.
Capsule was launched in 2019, driven by founders' frustration with existing CRM services that were either too simple or too complex. I think they have found a perfect balance. It has everything a good CRM should include: simple deal management and insightful reporting.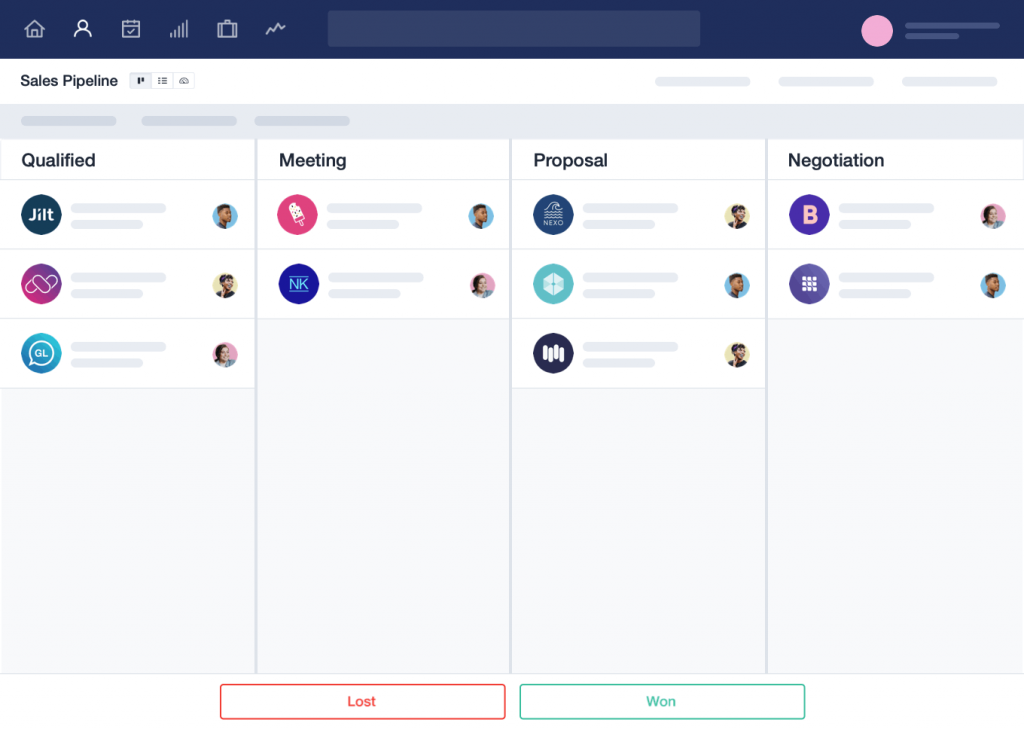 Source: https://capsulecrm.com/
What I found unique in studying dozens of CRMs was Capsule's user interface – in my opinion, it looks very good and is incredibly easy to use, which is not typical of most CRMs. Since this is a tool that you as a sales professional deal with on a daily basis, I think it should be very intuitive and enjoyable to use.
The analytics also look so simple and are easy to use – with just a few clicks you can identify issues in your performance, see where and why you are losing business, see how much time you need to spend on each stage and your entire sales cycle, and finally understand how to improve it.
Capsule users rate the tool almost 5 stars on Capterra, GetApp, and AppStore, stating that it's "the best CRM they have ever used" and "it's everything you need and nothing you do not."
Step 10 – Close more deals with Gong
To close the sales cycle, I really wanted to find a tool that focused primarily on improving sales results. After all, this blog post is about various smart solutions to get more customers, and without constant improvement, there is no winning, right? And just like finding the best solutions for the previous steps, I have been inundated with sales performance analysis tools. One of them clearly beats the competition and wins the best customer references.
Gong is an intelligent platform that captures your customer interactions via phone, web conferencing and email, understands those interactions and delivers insights that help you do more business.
It's like your own personal coach, monitoring your every move but not criticizing you, giving you very clear instructions on what you need to improve. Or, as the website says, "it's the truth serum for your pipeline."
If you have a sales team in place, you can understand the techniques of the most successful sales people and teach other members how to copy them.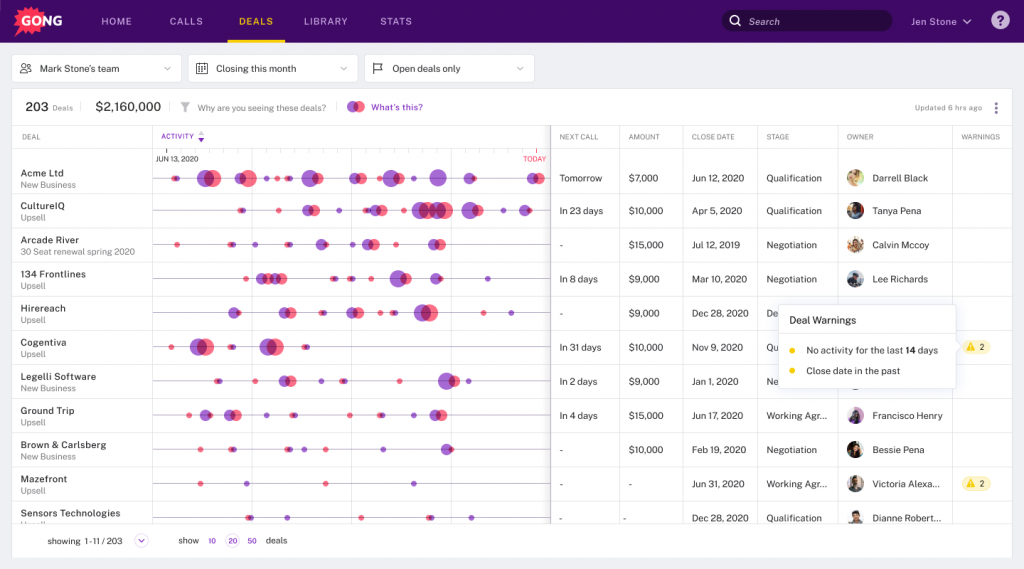 Gong's reviews and case studies are impressive. Based on real customer results, it helps reduce average sales cycle time by 38% and increase close rates by 44%. That means if you are closing 10 deals a month now, you can take it to 14 or even more with Gong's insights.
And just like the other solutions I have selected for you today, Gong is used by big brands like LinkedIn, Drift, Monday.com, and HubSpot, and ranks number one in most categories on G2: number one in customer experience, product for sales, software, and enterprise product.
Take them for a spin!
If you are looking for ways to make intelligent, data-driven decisions that will help you drive more sales, the AI and BI solutions presented above will definitely help you do just that. They will not replace your team of experts, but when used correctly, these tools will enable them to reach more customers and close more deals.
Bottom line is this: whether you are a small business or a Fortune 500 company, having access to an arsenal of powerful sales and analytics tools should be at the top of your priority list. The next step will be to figure out which one best suits your needs. So go ahead and test them out!
The link to the article has been copied.