We already know that personalization boosts deliverability, as well as open and reply rates. But how to get about personalizing your messages? A few weeks ago, I asked Magdalena Urbaniak, a Global Communications Manager at Brand24 -a SaaS app for social media monitoring, to tell me a bit more about it. Taking care of influencer outreach, Magda contacts people who get tons of cold emails every day. Yet, she gets responses and starts valuable relations which often turn into business opportunities. Read on to learn how to use high-level personalization to start conversations with influencers.
As I mentioned in the intro, Magda Urbaniak is Global Communications Manager at Brand24 and focuses mainly on influencer marketing. She was in the team who worked out the Top 100 Marketing Influencers 2017 Report. If someone asked me about influencer marketing, I would direct them to Magda for advice based on experience.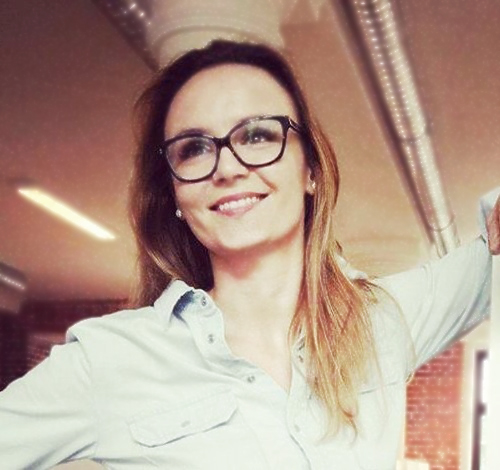 This is also why I came up with this blog interview. If you use cold emails to contact influencers for promoting your SaaS product, you will find this post very useful.
For starters, I asked Magda to tell me more about her job.
Magda: Influencer marketing is about establishing and strengthening our relationships with opinion leaders, brands, and organizations. I take care of communication and branding on the global market.
I do this by educating the public about what Brand24 does and also I write articles on social listening, influencer marketing, and digital public relations. I also host our podcast BrandTalks.
I'm interested in how the process of influencer outreach really looks like for you, step-by-step. How do you start looking for influencers? Where do you look?
M: I have several sources of finding influencers. First of all, there's Brand24. I track keywords related to my areas of interest – digital marketing, social media, podcast, social selling, etc. The tool also has a Most Popular Authors tab, which pays attention to relevant factors. So, it actually automates a good part of my search.
Then, I do research. I read industry blogs I'm always looking for new ones. I listen to podcasts. I discover new writers and familiarize myself with the ones that I already know. Not only does this direct me to industry influencers, but it also tells me why they're influencers. I recognize the high-quality content they produce. Doing all this shows me what value I can offer them.
How do you verify who is an influencer in a given niche?
M: I talked about one easy method for this in the previous question. Brand24 does part of the work for me. Secondly, a more time-consuming but very valuable approach is the aforementioned research. I follow and read reports that companies publish, like 'the most influential people in the industry,' and 'the people to follow,' etc.
We've also created a similar report, which took us months of work and research. I should emphasize that influencers are not just defined by the number of times they're mentioned or the number of followers that they have. The content that they publish, how their communities are involved, and what they can offer their customers are also important things to consider.
Influencers provide high-quality knowledge and guidance, and people trust them as experts in their fields.
Once you identify an influencer, what kind of information are you trying to find about them? Where do you look?
M: What do I want to know? Everything. Well, almost.
The best way to learn more about a person is to go straight to the source. I check out what they have to say to their audiences and friends on social networking profiles. Of course, I also visit their websites. I see how they present themselves, but above all – what they're involved in.
What do they blog about? What is their podcast about? I see what they do well, what they like, and where they're active. I learn how they can use a tool like ours.
How do you decide which information will be a good reference point in an email or another kind of message?
M: This is really individual. It's why I want to emphasize that influencer marketing is a profession for people who have highly developed senses of cognitive empathy. There isn't enough leeway for communication here. Sensibility is key – but so is the individual approach.
There's no sure-fire way to initiate any particular conversation. It's about what our audience finds important and interesting, and it is our responsibility and challenge to find out what that is.
Do you look for specific information about a group of influencers, or do you refer to something different in each and every email?
M: As I mentioned, every person is different, which means that they each require a different approach. Every email I send is different, but the message behind them is often the same.
I wouldn't say that there is a one-size-fits-all email that can be mass-delivered to a group. I repeat, everyone is doing something different, and I need to show that I truly appreciate what he or she is doing. I don't think that just because this person is a marketer, it'll be enough to just compliment him on his blog.
People are quick to realize when they've received a mass email. I put a lot of effort into making sure the people I contact know that I've done my research before I send them a message. It's about building relations.
Have you found a way to spend a little less time doing your research? Do you have a system that helps you organize the process and make it more time-efficient?
M: First of all, as I mentioned earlier, Brand24 makes it easy for me. Apart from our tool, I also focus on specific areas of activity for each person. I visit their site – see what they're doing, what they publish, what their areas of interest are, and what is important to them, etc.
It is crucial that I'm able to offer them the best solutions with our tool. I also look at what they publish in social media. I know where to search for information.
However, I don't try to shorten the time I spend doing research. I need to get to know them as well as the network allows. I can't just pretend to know their work. It takes time, and you can easily see in correspondence whether someone has devoted time to doing research.
I remember hearing influencers complain in social media that even though they work in marketing, they were asked to participate in political discussions. This shows that the people who sent those messages didn't consider who they were sending them to. This type of contact is doomed for failure from the beginning.
Where do you collect and manage your influencer base? And how do you get their contact data?
M: I use Google Docs and Nimble. Google Sheets is perfect. I can easily put in and organize all the data from my work and share it with my team.
Nimble is a fantastic tool for automatically transferring contacts so I can keep them all in one place. It also informs me of things like, for example, when I should follow-up with one of my contacts.
Is email your first step? Or do you warm up the influencers somehow before sending them a direct message? If you do, how do you do that?
M: Everything depends on various factors. Remember, we have one chance to make a good impression. The same goes for digital communication!
Some influencers are very direct. Before writing to me, they try to get to know me better. They try to interact with me – comment on my posts, get to know me and show me what I do is important to them. I am lucky to work with people who produce high-quality content. I constantly learn from them, so following their work is natural for me.
I often start with an email. I think the most important thing about email is content. The message must be short but substantial. In my experience, these elements have been essential:
Greet them, and include the reason why I'm writing to them in particular.
Tell them why I'm writing and for what purpose (keep it short!)
CTA

–

clarify what exactly I want from them.
Give reasons why this person should agree to this, how will they benefit from this?
Let them know that help is available (in case any questions should arise)
This email should not consist of more than 5-10 sentences. Nobody has time to read essays, no matter how interesting they are. The recipient expects that he or she will know what you are writing about within 3 seconds after opening the email. Make it easy for them.
How many times do you try to contact an influencer? Do you send follow-ups?
M: I really try to respect people's time. I know that influencers do not have a lot of free time. Tools that show me whether a person has opened an email clue me in as to how to follow up and how to word a message.
I wait a few weeks before writing again. Patience is essential when it comes to building relationships with influencers. They receive hundreds of emails each day and we need to understand that. That is why it is so important to keep your message short and to the point.
When I follow up, I often hear that this person didn't intentionally ignore my message, but that they've had a heavy workload, lots of customers, just published a book, or was traveling.
What would be your advice to someone who's about to start influencer outreach?
M: Remember that building relationships with influencers follows the same rules as building relationships with anybody else. It's a process. It takes time, tolerance, patience, and understanding.
You're talking to a person. Not a blog, a company, or a fanpage on Facebook. When you approach influencers with respect and show that you've done your research, this does not go unnoticed.
What's in it for you?
Whether you're trying to contact influencers, business partners, or prospective customers, you should keep in mind some important rules that Magda pointed out in this interview:
Take the time for research. If you know your prospects well, you'll better know what value you can offer to them.
Show your prospects that you truly care about what they do and appreciate it.
Keep your messages short and substantial.
Patience is essential when it comes to building relationships. If someone doesn't respond to your first message, it doesn't necessarily mean they are not interested. Follow up after some time and give them a chance to respond.
See also:
How Does Personalization Affect Cold Email Deliverability? >>
The link to the article has been copied.