What metric gives you the best picture of how successful your cold email campaign is? The open rate tells you how interesting the subject line was for prospects. But opening your email is just half of success. The reply rate indicates how many recipients remained interested enough to read the message and respond to it. But it's too generic as it also includes the negative replies.
So it's actually the interest level that gives you the best idea of how effective your campaign is as those interested prospects are on the best way to becoming your new customers.
So far you could mark the interest level of each reply you received from a prospect by hand. But our goal has been to automate this process, so you won't have to handle it manually and think about it at all. That's how the new AI-powered interest level was born.
Let me tell you a bit more about its mechanics and how you can try it. Ready?
How does an AI-powered interest level work?
The AI-based system analyzes the sentiment of the first reply received from a prospect (for now only in English) and marks its interest level accordingly. Just like with the manual marking, there are three interest level markers available: interested, maybe later, and not interested. The only difference is that the replies marked automatically by the system get a respective smiley accompanied by an AI, like in the example below: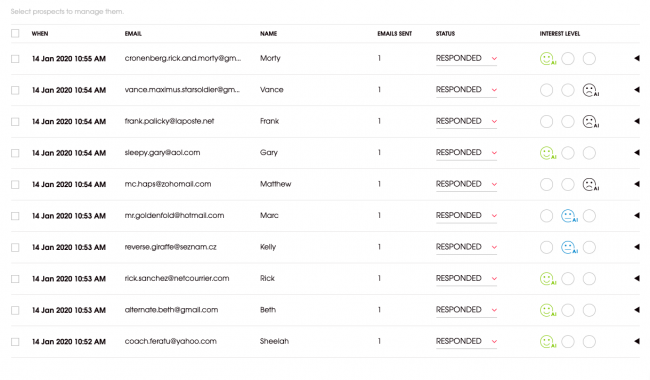 Mind you, the system may not be perfectly accurate yet and there's some room for error. It's still learning and improving its algorithm. The more replies it analyzes, the more accurate it becomes. So if you disagree with how your reply was marked by the AI, you can manually change it and this way help the system learn further.
How can the AI-powered interest level help you streamline your work?
Knowing how many of the replies you received are from prospects actually interested in hearing more from you, gives you a crystal clear picture of how effective your campaign really is.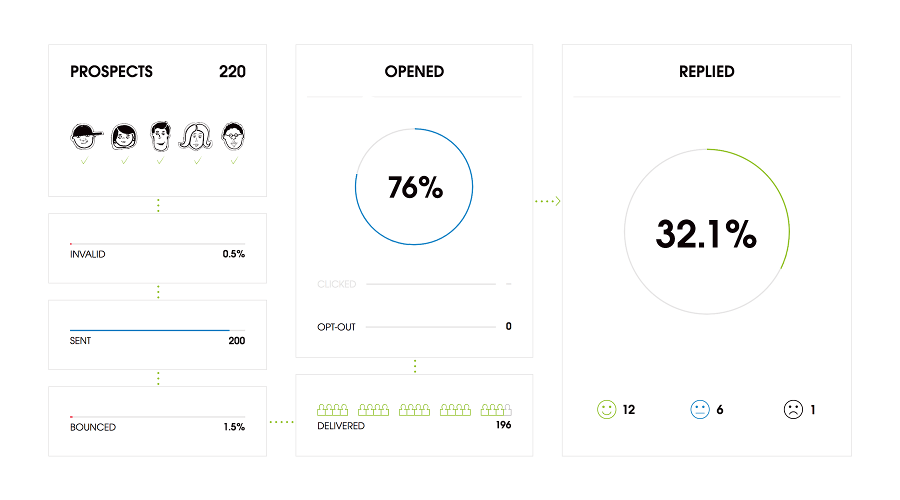 Comparing the total reply rate with the interested reply rate gives you insight regarding the quality of your prospect base. It also opens the door for optimization — a low interest level may be a sign that your value proposition needs reworking.
Also, automating the interest level marking basically lets you run Woodpecker on autopilot. Once you connect Woodpecker with your CRM, for example via Zapier, you can automatically turn each interested prospect into a new deal in the CRM and thus save a lot of time. Sounds like a dream come true to me.
Try it now
The feature got lots of positive feedback from testers which gave us wings to roll it out to a broader group of users and you can be among them. The AI-powered interest level is currently available only on exclusive beta. If you'd like to try it, shoot us an email now at [email protected] and we'll give you access to it.
The link to the article has been copied.