Woodpecker Calls – our call scheduling & tracking app – is now available in Google Store.
It allows you to easily include phone calls into your Woodpecker outreach, and you can call your prospects in the most natural way – straight from your phone, instead of using VoIP on your computer.
This means whether you're cold calling or following up after an email, you can talk to your prospects on the go – wherever you are.
Keep reading to see how the app works and what you need to do to jump on your first sales call with Woodpecker Calls.
First, let's see what you can gain by using it.
What are the benefits of using Woodpecker Calls in your sales process?
It makes your workflow more convenient
You see the to-do calls on your phone. You can connect with prospects wherever you are, not having to sit in front of a computer to do so.
You start more conversations
Including calls in your outreach brings you even closer to your prospects and multiplies the effectiveness of your campaign
You have full control of your outreach process
Your outreach process stays fully controlled and safe – the actions you take in the mobile app and prospects' answering your calls influence next steps in Woodpecker. You can control it all in one place
You save time
When you set up a follow-up email sequence, Woodpecker will send them to prospects after a call
You can use it not only for contacting prospects, but also to strengthen your relationships with current customers and inbound leads.
What do you need to call prospects with Woodpecker Calls?
a Woodpecker account

a mobile slot for your phone

the Advanced campaigns add-on (it's automatically added when you buy a mobile slot)

a phone with Android (version 7.0 or higher)

Woodpecker Calls – you can download the app from Google Store for free. It will install automatically
How does Woodpecker Calls work?
The Woodpecker Calls app is directly connected with Woodpecker. That's why you can't use it separately.
To see your leads in Woodpecker Calls, you need a mobile slot. A mobile slot is a placeholder for your mobile device – just like an email slot is a placeholder for your email.
1. To set up a campaign with calls, start with logging in to Woodpecker and create a campaign.
2. Choose CALL as a step in your campaign. On the right, you can pick the device you'd like to use for this particular step.
If you have more than one CALL step within a campaign, you can use different phones for each of them.
You can also add several phones to the same CALL step – the task and prospects will appear on all of the devices.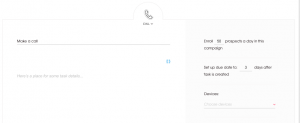 If you set a CALL task in Woodpecker, but don't connect a phone to your mobile slot, the tasks will be created, but the prospects won't appear in Woodpecker Calls. You'll see the tasks only in the web app.
If you disconnect your phone in a campaign or log out while the campaign is running, the campaign will still be running (with new tasks being created), but they won't appear on said phone.
3. Add follow-up emails or LinkedIn manual tasks to build a more effective sequence.
4. Once you add prospects and start the campaign, the prospects you plan to call will land on a list on your phone.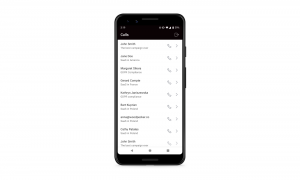 If you run an agency, you'll see this: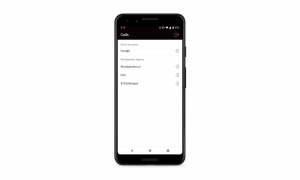 5. You can reach them straight from the phone – anytime, anywhere.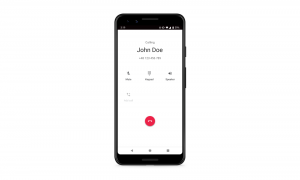 6. If they pick up, the call goes to voicemail, or they call you back – they'll be marked as responded in Woodpecker. You can also mark their status as you wish manually – still on the phone.
Keep in mind: even if a prospect picks up, the task's state will remain the same – TO DO.
7. When a prospect's status changes to RESPONDED, Woodpecker stops the follow-up sequence after the call.
Want to check it out? Go to Google Store to download it, or hop on a Woodpecker trial if you're not a user yet.
The link to the article has been copied.