It's impossible to retain 100% of your trial users. In some cases your product turns out not to be the best fit for them, their priorities change or they're hoping you'll develop it in a direction that's just not aligned with your vision.
There are other reasons trial users don't convert, though – ones that you can control.
What are they? For example, the users are struggling with grasping how your product works and how they can add it to their workflow. Or they don't see its entire value and how it can help them.
These issues should be addressed during their onboarding process. With a proper onboarding flow, you'll see more trial users turning into customers.
And there are certain ways that can help you with ramping up the conversion rate – one of which is email.
What's the role of email in user onboarding?
As Wes Bush puts it in his brilliant guide to user onboarding, "the goal of user onboarding is to help people become better at what your product enables them to do". At what your product enables them to do – not at using your product.
Onboarding emails are meant to educate and guide new users.
They can, for example, point the users towards an article that will get them on the right track or offer a demo to help them get started.
They will also help you stay top of mind with users, and can bring them back into the product if they don't log into the app at all after signing up.
But what emails are really good for is starting a meaningful conversation with a new user.
See what kinds of emails you can send to build relationships with your users from the very beginning.
Trigger-based emails
Aka transactional emails, action- or behavior-based emails. In a nutshell, they are sent when a user performs (or doesn't perform) a specific action within your product.
What tools allow you to send those kinds of emails?
Intercom
Although not an onboarding tool per se, Intercom is often used for onboarding new users by SaaS companies.
The tool allows you to communicate in a personal manner with your customers throughout their customer journey. You can do it through chat, bots and personalized messaging.
As it's a more complex tool, it's also on the pricier side.
Encharge
Encharge is a marketing automation software that focuses strongly on increasing trial to paid conversion by using trigger-based emails. You can build the user flow by dragging and dropping various elements.
The tool is similar to Intercom in that it enables you to communicate with users on various stages of the customer journey – you can, as promised on their website, "welcome new leads, help trial users proactively, and nudge active people to become customers".
Time-based emails
With time-based emails you won't be able to match the content of your emails to the user's actions as precisely as with trigger-based emails, but you can sneak in some additional value. For example, you could show the users how to use some of your most popular features (or on the contrary – the little known ones), or tell them stories of customers who used your product in a particular way and were able to significantly ramp up their results.
Where time-based emails can be the most effective, though, is boosting your trial to paid conversion.
Woodpecker
Wait, isn't Woodpecker for sending cold emails to people? Sure it is.
But just as email is a versatile channel, email automation tools are versatile tools.
This means you can use it to convert trial users into paying customers, too.
How? I'd suggest they way our Inbound Sales team does it. They write 2-3 short and simple emails that are meant to start a conversation and build a relationship with Woodpecker users.
Here are 3 emails Sandra, our Inbound Sales Specialists, sends in one of her campaigns to people who've signed up for a Woodpecker trial. The opening email looks like this: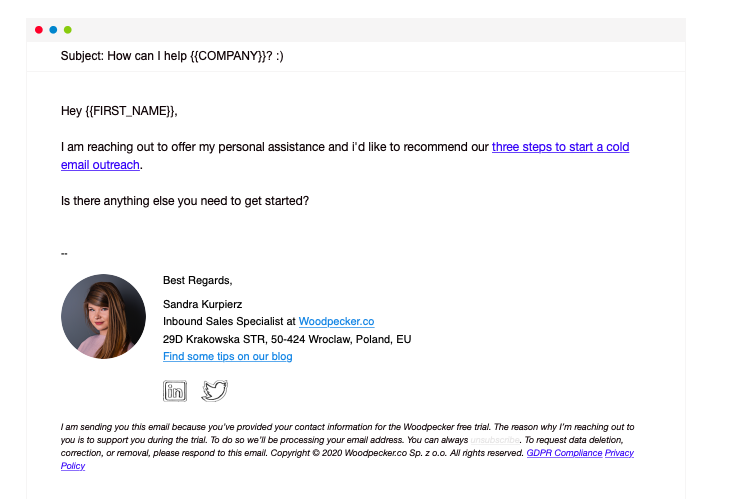 Then Sandra follows up with this email: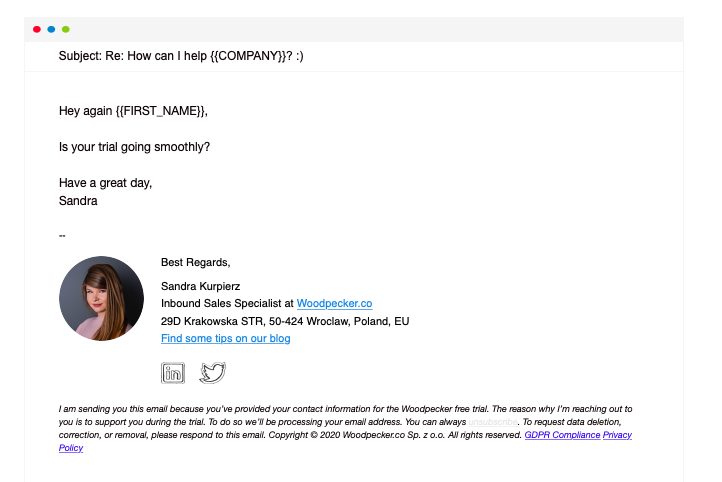 And she sends one more after the trial expires: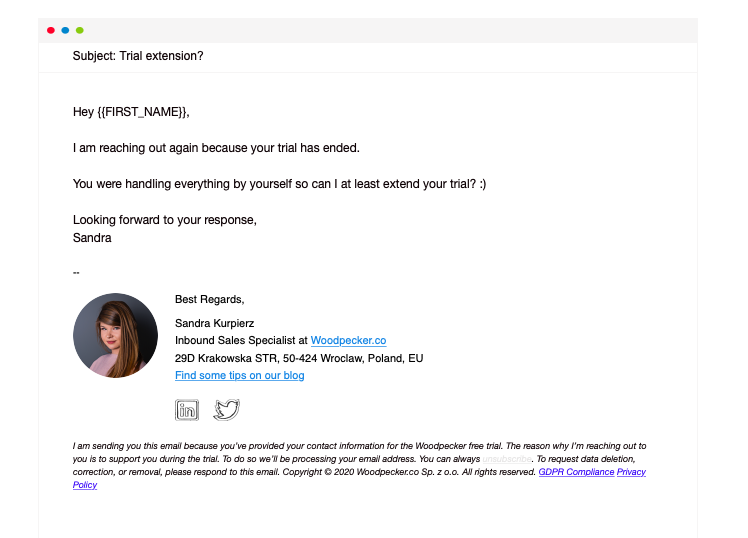 And what are her open and reply rates, you ask?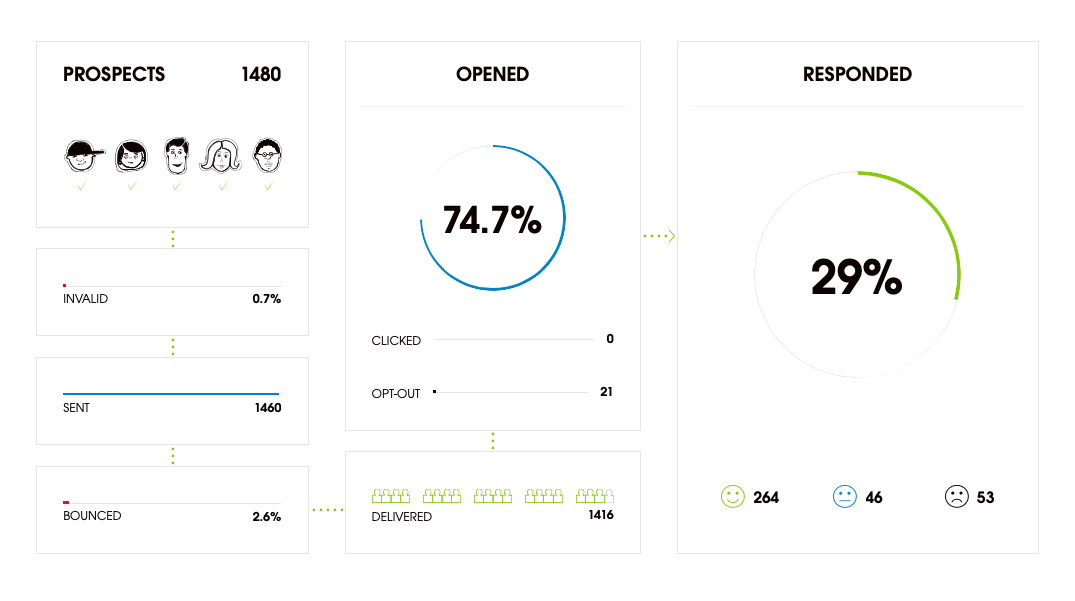 Not bad, right? Almost ⅓ of trial users in this campaign hit "reply" and engaged in a conversation with Sandra.
When taking this approach you need to be prepared to continue the conversations – this doesn't necessarily mean your sales team will have to spend every waking hour responding to users and doing demos, but you need to be ready to talk to people if they respond.
If you'd rather point the users towards certain actions or resources, but you're not able to (or don't want to) take on a more personal approach, you might be better off with a different tool. But if you'd like to shorten your sales cycle with this approach, you can set up a trial here:

Over to you
And how about you – which approach do you take to nudge trial users to upgrade to a paid plan, and how is that working for you? Feel free to share it with us!
The link to the article has been copied.