It's a dream for a SaaS team when they hear that a customer of theirs is satisfied with the service and wants to share their experience as a case study. That's what happened to us when Michal Blak, the Co-founder and CEO of edrone.me told us that he's open to tell the story of his team's experiences with Woodpecker. Michal Konieczny, who takes care of business development at edrone, added his two cents and here we are. Check how the e-commerce CRM uses Woodpecker to start conversations with their ideal customers.
About edrone.me
edrone is the first eCRM for the eCommerce industry created in Krakow, Poland. As the first off-the-shelf marketing automation and eCRM solution for e-stores, it collects and analyzes data on the behaviors of store visitors, and sends personalized, automatic messages, adapted to the visitors' operations on the web. This way, it allows e-stores to increase their sales figures. The system is quick and easy to implement and features the same functions as other complicated marketing automation tools.
How did edrone start?
"We wanted to create a reliable system that would allow to better present the idea behind eBusiness to the customers, and to engage them into it," says Michal Blak, the Co-founder and CEO at edrone.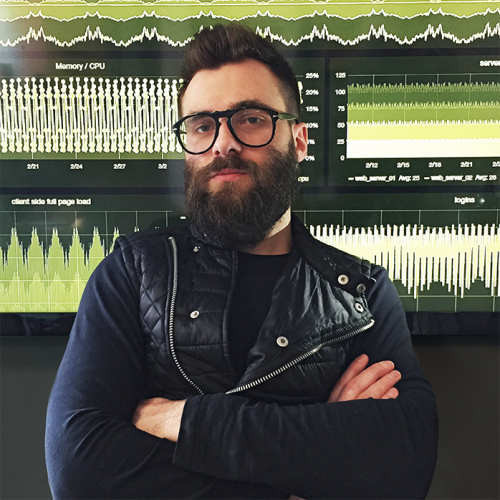 "The system functioned as CRM for eBusiness, so basically for any Internet website. We quickly realized that we need to make a tough decision – to either develop our system further or to completely reshape our strategy. We took the risk, and today we have software only focused on e-stores. We've created a new category of eCRM product," he adds.
How has your company developed since then?
"Our team currently includes 18 people, including 8 programmers, which means that nearly 50% of our staff works solely on ensuring reliable operation of our system and expanding the range of functionality offered to the online stores," Michal sums up.
"The innovativeness of edrone lies in the fact that the system is based on machine learning and artificial intelligence operations. Our advantages are rapid deployment, ease of use and ready-made scenarios, which allows using edrone as soon as the first day of the test period."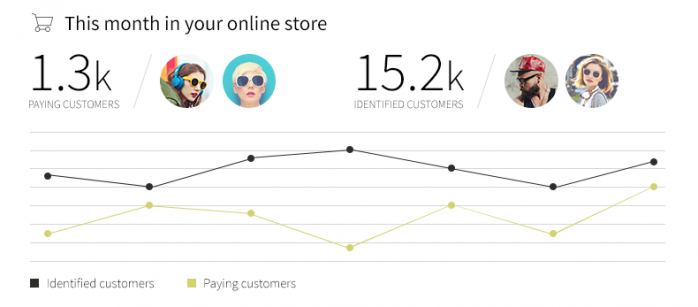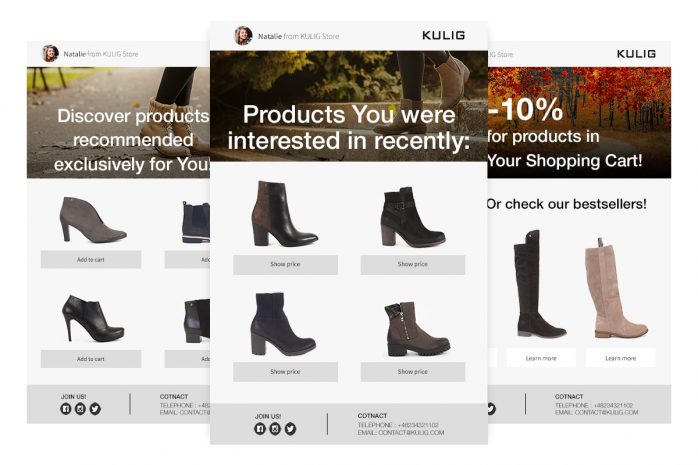 "Carts recovery, dynamic newsletter, after the sale, cross-selling, exit popups and product recommendations are just some of the capabilities of our system. Recently, we also introduced push notifications that allow to communicate with the client in real time, and to display to them content based on what they are doing and what products they are browsing at the store at the moment."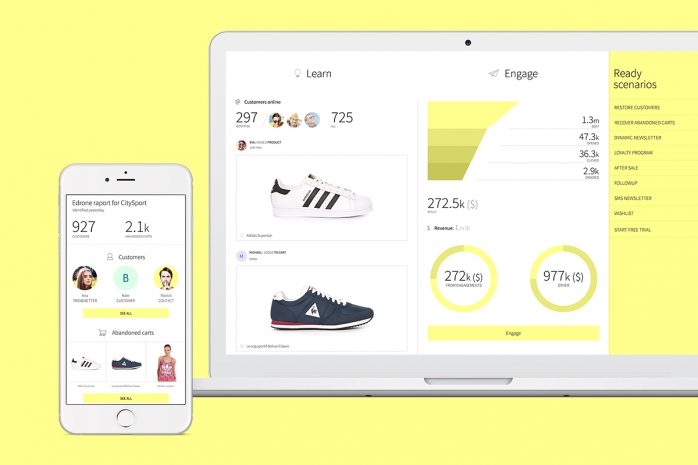 Who are your ideal customers?
Michal Konieczny, who with over 5-year experience in sales and marketing takes care of edrone's new business, tells us a bit about their ICP.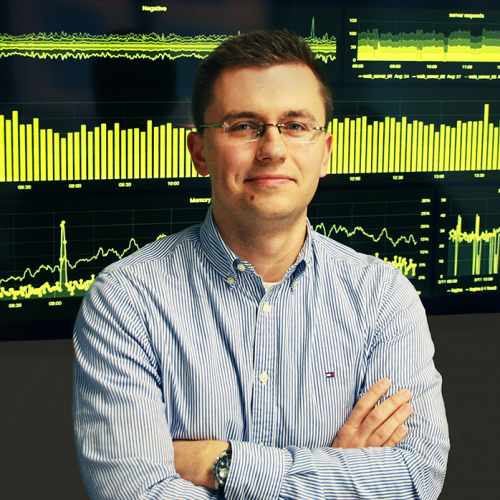 "Our ideal customers are online store owners, investing budgets in an online advertisement – especially ones that are open to technological novelties. Customers that never allow themselves to be left behind by the competition," Michal points out.
"These days, those online stores that do not make use of marketing automation and eCRM type solutions hold too little knowledge on the visitors of their websites, causing themselves to be quickly eliminated from the market. Their customers probably never receive personalized messages adapted to their needs and sent at the right time."
How do you get you prospect base?
"In inbound, the basic source of acquiring clients is the Google search engine and co-operating with agencies and software houses. Additionally, we are active on social media and our blog, where we publish guides and educational articles. Also, our New Business section is marking our presence in social media. We also obtain customers by participating in industry fairs and conferences," Michał explains.
"The leads we use for outbound come from industry press publishers and from LinkedIn. Additionally, using Wappalyzer or Datanyze, you can purchase a list of online websites that are, for instance, stores created on Magento or Shopify platform, i.e. e-store platforms. That's how we build a list of our potential customers.
Then, using hunter.io we obtain a list of their verified email addresses. It is important to use the verified ones, not to lower the reputation of your email address. Databases prepared this way are then used in our cold email campaigns, in which we refer to the source of obtaining the prospect's contact, company name, and some specific information about the company."

Why did you choose Woodpecker?
"First, I was looking for a follow-up and prospecting feature inside our CRM. We use Base CRM to maintain relations with our customers. We also have various lead sources. So I just asked on several eCommerce industry related groups on Facebook," Michal reminisces.
"Many of my friends mentioned Woodpecker as a swift and a well-designed tool for cold email campaigns. It's been six months since we started our plan with Woodpecker."
Michał advises to adjust an email sending tool to the very purpose you need it for: "The systems dedicated to cold email sending are typically integrated with your SMTP provider e.g. Gmail. So you don't need to test them for spam issues. You just rely on the reputation of your own domain and email," Michal points out.
"The most important thing to me was the feature list. I needed typical prospecting campaigns, delivery time windows (different hours and timezones), and various prospect statuses (not only subscribed or unsubscribed). Woodpecker automatically verifies the activity of our prospects and adjusts statuses based on their reaction or lack of it.
Another thing I pay attention to when looking for new tools is how intuitive the UI is. And, to be honest, Woodpecker really convinced me with its friendly and swift interface."
What does your average cold email campaign look like?
"The prospect database size varies from campaign to campaign. We usually split our database into several ones for different campaigns," Michal explains.
"Of course, we do personalize our messages. We believe personalization is an essential element of the messages sent to our potential customers. In the age of abundance of information, it is vital that the information sent to potential customers is not random.
We use follow-ups – scheduling follow-up sequences is a great functionality of Woodpecker. After sending the first message, we usually use 3-4 messages."
What are your results?
"We started using cold email campaigns quite recently – it's something new for us, we're learning and experimenting. It's a sales channel that helps you start your outbound outreach relatively fast. Cold email is responsible for about 7% of the entire edrone new business. We also run cold calling campaigns, which are making another 5% on average. What is important, the cold calling is something we use after a poor response from a cold email. So in sum, cold emails initiate 12% of our new businesses."
"Our highest open rate from a campaign conducted with Woodpecker was over 50%. We received 11 positive responses from this campaign and gained one client directly from cold emailing."

We see positive responses to our campaigns, like:
"Hello, could you please call us on Monday"

"We'd like to request some more information about how implementation and configuration look like. Is it possible to get a short offer/presentation?"

"Hello, please contact us on 27/02/2017 as that's when a person responsible for decisions in such cases will be available"

"Hello, please, call us tomorrow" etc.
We obtained numerous interesting business contacts thanks to Woodpecker. There is a chance that people at least generally interested in our product today will become our clients in the future."
What do you think is the greatest power of Woodpecker?
"In Woodpecker, you will find all the functionalities necessary to run a cold email campaign. The greatest advantage of Woodpecker is that it allows us for very quick implementation of our personalized campaigns," Michal Konieczny sums up.
To sum up, or what's in it for you?
The team at edrone.me provide an interesting example of how outbound can become another source of leads for an online business. The results they get are just a start. As they experiment and improve their campaigns, they will see more and more new business coming from outbound campaigns.
They've built a great brand which they successfully promote not only in their own country but now also abroad.
The link to the article has been copied.