It's almost time to say goodbye to 2018 and welcome 2019. The end of the year is fast approaching. 2018 has flown by and with year-end closing in, it's time to start making plans for the future.
Looking back at the passing year, we can definitely say that there's been a lot going on; from a worldwide concern about personal data protection, through a data-driven approach to selling, to an all-bound lead generation and "smarketing".
Some trends will continue in 2019, so I thought it will be a good idea to sum them up in one blog post for a handy reminder.
#1 Treat Prospect's Personal Data As Something Borrowed
A strong emphasis on personal data safety has been a global tendency for a while.
Long are the days when you could buy an unverified list of leads. Now you have to be much more careful about how you get, keep and delete personal data.
The safest way is to treat the data as something you borrowed. Consider this: anytime there's a personal data leak, public outrage follows. We could observe such an outrage during Cambridge Analytica Scandal.
The General Data Protection Regulation
But even before that, GDPR was enacted to protect the personal data of natural persons who are the citizens of the European Union. It was a reaction of the EU government to a growing public concern regarding personal data use and processing.
If, as a cold email sender, you gather personal data for your cold email outreach, including the names, last names, and emails of prospects from the EU, you are required to comply with GDPR.
The EU regulation is not only regulating the ways in which you administer and process personal data of prospects, but also your users, your email list subscribers, or your employees.
GDPR has been a hot topic this year. We covered it in our blog posts and prepared an ebook that sums up the most important information from the perspective of a cold email sender:
Read the GDPR compendium >>
Read a sum up of a GDPR webinar we organized >>
Grab the GDPR ebook >>
Check out how other countries enforce personal data protection >>
The California Consumer Privacy Act
GDPR wasn't the sole regulation around the world. The state of California has enacted a new privacy law in June 2018, called The California Consumer Privacy Act. It appears to be regulating the ways Californians' personal information is being used in a transactional sense, that is when a business makes a profit on consumer's data.
Read more about the CCPA and how it differs from GDPR >>
There are similar patterns among legislatures concerning personal data protection around the world. Giving your prospects a way to opt-out from getting your emails is one of them. You should also make sure you are easy to identify as a sender, so having a professional email signature that includes your business address is a must in most countries.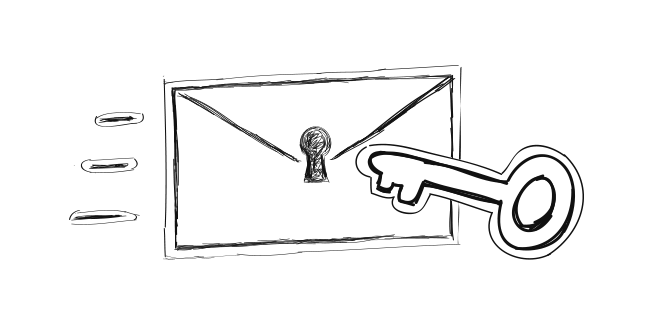 The transparency of intentions, that is clearly stating the reason for contacting an individual and avoiding clickbait email titles, is also one of the basic requirements around the world.
Read the guide to scaling your email outreach without breaking the law >>
#2 Go beyond email
You may create a top-notch email sequence, directed at carefully chosen prospects, but first thing they do after opening the email is google your company. If they don't find much information about it, or worse, they find bits and pieces of information that don't make the sender trustworthy enough to reply to the email. In consequence, the outreach is in vain.
Because of that, it's important to audit everything our company does online before we hop on cold emailing. And that includes analyzing our websites, blogs, social media profiles, various fora and review sites.
Optimize your website
Before you start your cold email campaign take care of your overall presence online. Polish up your website, keep it up-to-date and user-friendly.
Remember that nowadays your website plays the role of a modern business card. It's the first place your prospects visit to learn more about your company. Moreover, it positions your company on the market and makes you visible in the online world.
Make it easy to move around and find the most important information. Internet users don't like waiting too long for the website to fully load, so make sure it's optimized. You can make a website speed test and speed up the loading time if necessary.
Now that mobile web traffic has officially surpassed desktop, having a responsive website is a must. Nobody likes zooming the text to be able to read anything, horizontal scrolling or trying to successfully tap a teeny-tiny link or button. By increasing the comfort of mobile users exploring your page, you won't lose potential customers. What is more, Google favors mobile-friendly websites over the non-optimized ones and ranks them higher in search results.
Read more about how you can improve your website before you start a cold email outreach >>
Get a grip on social media
Social media rule the internet and will continue doing so in 2019. Well-managed social media channels increase the exposure for your business, make you more visible in the online world.
The first thing a prospect will do when they read a cold email from you is google your company. Surely they will come across your social media channels. It's important you keep your profiles well-maintained. Ghost social media accounts updated once a year work like a scarecrow.
Remember that you don't need to be present in all social media that are out there. Choose the ones that work best for your business. Check where your ideal customers are active, whether it's LinkedIn, YouTube, Facebook or Twitter.
Make sure the image of your brand is consistent throughout all your social media channels. Woodpecker has similar backgrounds throughout all its social media channels so that the users know it is the same brand. Take care of the visual side as well as the tone and style of your written content. Make a good impression on your prospects so they will trust you more.
Get some ideas on how to manage your social media channels >>
Invest in compelling content
Even a well-designed website and all the top social media channels in the online world would have zero value to your prospects without compelling content. It's worth to invest time and effort in content marketing in 2019 because its importance is growing.
Although creating content is a marketing domain, there is a lot of room for cooperation between various departments in your company. Inspirations may come from sales or client support.
You can also show the human side of your company, the people behind the product or service.
Share customer experience in a form of customer case studies. Perhaps some of your prospects will find it relatable? Blogs, videos, and podcasts are great means to share your knowledge, build authority and trust.
In order to keep the consistency of what you publish online, it's crucial to have a content marketing strategy. Content marketing may become a powerful tool for nurturing your leads. You need to learn how to use it in a thoughtful way to create content targeted to the needs of your prospects.
Find out more about how great content makes you more persuasive >>
#3 Combine inbound with outbound to get new leads
Inbound and outbound strategies for getting leads can be used alongside each other. We've tried this approach in Woodpecker with pretty good results.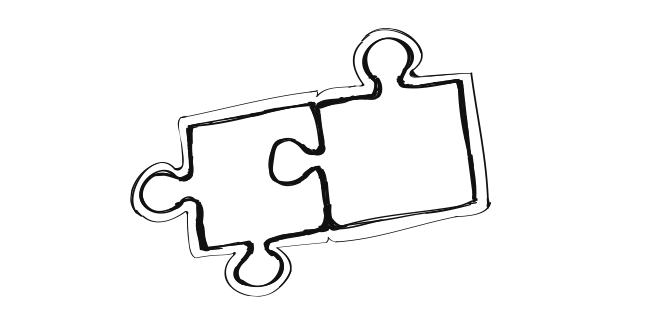 We planned to create a webinar for people interested in outbound sales tactics. We wanted to target the audience, who would benefit from it most. One of our sales reps was a very active Quora user. He shared his knowledge in topics related to cold email outreach. His answers met with significant interest. We identified the people, who upvoted his replies and followed similar threads as our target audience. The prospects we were looking for.
This was the inbound part of generating new leads.
The outbound part started with the idea to reach out to those people. We invited them to take part in the webinar by sending a personalized email with one follow-up. After the webinar, we contacted them again, checking if they would be interested in our product or similar events in the future.
Read the whole story of how we found our prospects on Quora >>
Following our example, you can plan an event on social media, a webinar or a Q&A session targeted to a specific audience. Then scrap the online fora like Reddit, platforms like Quora or Facebook groups in the search for individuals genuinely interested in the area of your business.
Invite them to attend your webinar or take part in your event. Afterward, follow up on their experience, check if they have additional questions, ask if they would be interested in a trial or a demo.
Treat leads differently
One thing you should keep in mind, though: providing service to inbound and outbound leads is not quite the same. You should follow 2 different strategies.
Since the inbound leads find you on their own, they are already familiar with your brand and what you offer. Does it mean that they should be left to self-service? Absolutely no. They also need to be taken care of.
Some companies limit the contact with inbound leads to a few automated messages with no human touch. A personal approach is a rare phenomenon. Sometimes it's difficult to achieve given the scale of the business, but even automated messages can feel more human-like. Personalization can be a game changer.
Also, focus on helping and advising, not closing the deal. Try solving the problems and resolving the doubts of the trial users. Give your inbound leads the attention they deserve.
Approaching outbound leads is a whole different story. They might have not known your company even existed before you contacted them. Show them what benefits your product or service can offer them. Talk about it in their context, focusing on their particular use case. Once you have their interest, take baby steps in guiding them through the onboarding process.
Read more about how to approach inbound and outbound lead service >>
#4 Implement a data-driven sales strategy
Data-driven selling has become a trend in 2018 as the customers expect higher personalization and offers perfectly targeted to their needs. To be able to meet their expectations you need to implement the data enrichment process in your company. It can be passive or active.
Passive data enrichment is the domain of a marketing team. The most valuable content they create can be then exchanged for prospects data. A form to be filled out by a person who wants to download your ebook can serve as an example of a passive data enrichment.
Active data enrichment involves a lot of researching and is done mainly by the sales team. They can gather data manually or using tools that obtain the info from websites and social media platforms.
Data-driven decisions are crucial for the marketing team efforts. Analytical tools give the insight on what content is performing well, thus helps plan further steps and adjust the marketing strategy accordingly.
There's one thing to remember: treat personal data as something you borrowed. Respect data protection legislatures of various countries and always process the data in accordance with the law.
Read about data enrichment in more detail >>
Get to know how data-driven selling can boost your outbound >>
#5 Create lean cold email campaigns
You may give in to the temptation to go large with your cold email campaigns at the very beginning. Don't take that road. Instead – go lean.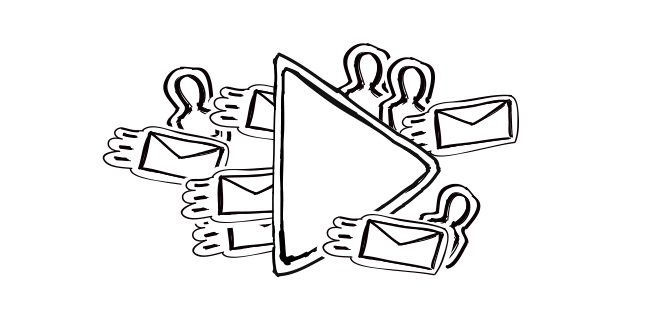 You might have heard about the lean approach in organizing a process in a way that gives maximum value with minimal waste. The lean approach to process management may be also applied to cold email outreach.
With smaller campaigns, it's easier to experiment and see which elements of your email work and which don't. Dividing your list of prospects into smaller chunks will help you create a highly personalized email copy and measure the influence of your value proposition on the positive reply rate.
Go for 20-30 prospects per campaign. You will be able to experiment with the email copy written for each campaign and see what elements influenced a higher positive reply rate.
Also, you won't lose hundreds of chances to build valuable business relationships just because the email copy wasn't optimized or had a poor performance with a specific group of prospects
Read more about a lean approach to cold email outreach >>
#6 Align sales and marketing for effective lead generation
Sales and marketing efforts combined are a real boost for lead generation. They are like Bonnie and Clyde, but instead of robbing banks, together they drive leads down the sales funnel. This duo, sometimes called "smarketing" completes each other at least on 5 levels:
Sales team provides the marketing team with insights into problems the customers may face so the copywriters can serve up the right content for lead nurturing.
The content created by the marketing team can be then used by the sales team as an answer to the same issues experienced by other customers. This way sales reps save a lot of time.
Marketing team creates content used by the sales team in their cold email campaign.
Marketers are social media ninjas – they can navigate the sales team in the social media maze, so they can do better prospecting and close more deals
Marketing team spends a lot of time browsing the internet, so naturally, they are up to date with all the new and trending platforms where they can reach the leads. The same platforms can be used by the sales team for prospecting.
Stats don't lie: companies with aligned sales and marketing teams win 38% more sales and have a 36% higher customer retention rate.
If you haven't done so yet, make aligning sales and marketing teams in your company one of your goals for 2019.
Read more about how sales and marketing teams cooperate in Woodpecker >>
To sum up
Your preparation for a cold email outreach should start way before you get down to writing the email copy. Polish up your social media profiles and ensure that the navigation on your website is intuitive. Do your homework on prospecting.
Implement a data-driven selling strategy and gather information about your prospects doing a web research. Tailor the message to your target prospects using the data you found. Avoid the temptation of sending the email to all the prospects at once and go for lean cold email campaigns instead.
Take a holistic approach to lead generation. Combine inbound and outbound strategies to keep your pipeline full of leads. Keep in mind that inbound and outbound leads require different treating, though.
On a company level, align sales and marketing efforts for attracting and nurturing the leads. Both teams play a different role in the customer's decision-making process, but by sharing their insights and exchanging knowledge they can complement each other in their actions.
There are also some evergreen best practices in cold emailing worth implementing. Some time ago we've prepared a list of 6 trends that are still up-to-date today, make sure you don't miss them out:
6 Trends in Cold Email that Will Help You Get New Clients Abroad >>
The link to the article has been copied.