There's a group of prospects that visit your website at least once but they don't take any action whatsoever. They don't sign up for a free trial, they don't sign up for a newsletter. Sometimes they might do that out of distraction, heavy workload, or absent-mindedness rather than them not liking your offer.
Zoltan Gero, our guest writer for today, believes it's a perfect reason – a trigger – to contact those prospects by sending them a not-so-cold email campaign. He describes a step-by-step process of contacting those companies using Leadberry and Woodpecker integration via Zapier.
This is a guest post by Zoltan Gero from Leadberry.
Reaching out to leads at scale, keeping the message personalized, and finding a trigger to contact them may seem like a lot of hassle.
Cold emailing seems like too much work for those reasons:
You don't have a systematic and automated way to reach out.
You don't personalize your

emails

enough.
As a result, your recipients can immediately tell it's a cold

email

template and the response rate are low.
You don't use any triggers to reach out

–

people don't get why chose them as your recipients.
I'll show you how you can use visitors intent as a concrete trigger to get in touch and have higher response rates.
In this post I'm going to show you how you can automate the entire outreach process with Woodpecker and Leadberry keeping it personal at the same time by using a specific trigger to contact them.
Keeping your first outreach personal and finding the right trigger are key to get a positive response.
Why does personalization skyrocket your response rate?
By personalization we shouldn't mean just use the "Hi Firstname" phrase. For me, it means you often jump into the person's shoes, you get to know their exact situation and work environment.
I always try to reach out to multiple decision-makers at the same company and refer the other person's first name, saying, "I also reached out to John." It makes the message even more personal.
Read: What Should I Learn About a Company Before Sending Them a B2B Sales Email?
Why Triggers skyrocket your response rate?
Finding a trigger means finding a perfect reason why it is important right now to connect. We saw many times people reaching out using "you seemed to be a good target" or "now that we launched X service."
Honestly? Who cares. Everyone is filled with her own world. You have to find a trigger in their life or in their company life. Have they've just got hired, or just started in a new position? Is their company closing the quarter and they're behind with numbers? Have they just got seed-funded? Use the event as a reason to get in touch with them.
So how to automate and personalize the entire outreach process?
Automated yet personalized outreach
We wanted to automate emails but we don't like cold emails. We prefer warm emails. This is the main point of Leadberry: let's use the visitors intent and reach out to those leads who visited your site but didn't sign up to our blog.
It was hard to find a tool where we could transfer all the leads we got from Leadberry to send them an automatic email right away, and personalize it so much that we could get a response. So we came up with a system that combined a bunch of tools.
Here are the exact steps on how we do it:
Step 1: Connect Leadberry to your Google Analytics. It will deliver hot leads from anonymous website visitors right into your Woodpecker campaign.
Step 2: Connect Leadberry with Zapier and choose a trigger: "New Contact Person."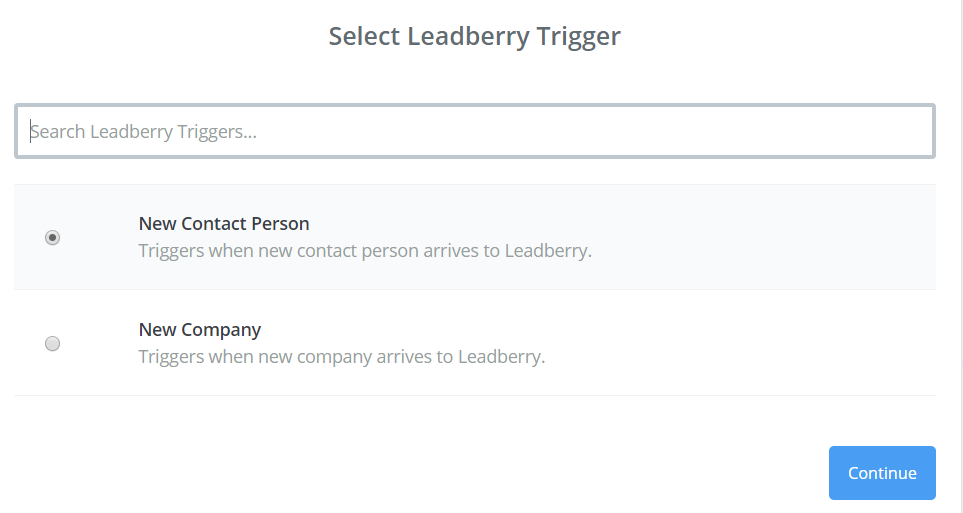 Step 3: Choose Woodpecker as the action app in Zapier, and choose the campaign you want your leads to be imported to. Mind you, the integration with Zapier is available for Woodpecker users at the Team Pro plan.
Having done that, now you can channel all these hot leads right into a campaign in Woodpecker.
First, choose the exact campaign you have in mind from the dropdown list.
Then, use the information you got from Leadberry as snippets in Woodpecker campaign. You can either use it to personalize your message or use it as a trigger.
In this example, I'm writing an email to three decision-makers. I'm using "First Name 2" and "First Name 3" from Leadberry so I can refer to these people in Woodpecker campaign.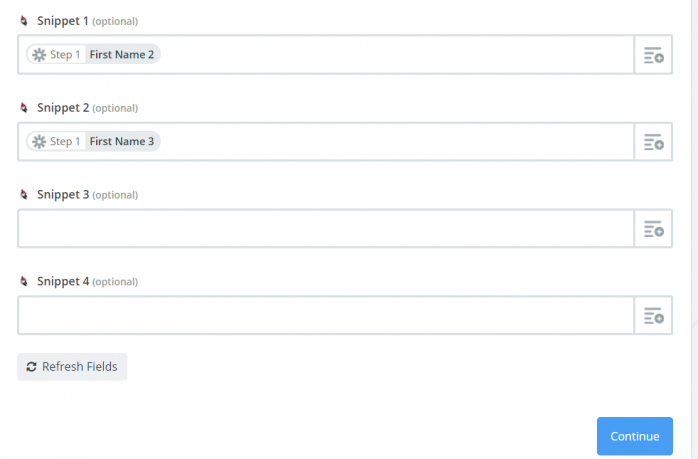 Step 4: Create a high-converting email campaign. The campaign isn't finished – we can personalize it one step further by adding these snippets as a trigger for reaching out to the decision-maker.

Pro tip:
if you write to multiple decision-makers, you get a much higher chance to get a response.
Step 5: Test, Test, Test
With Woodpecker you can test everything: subject lines, first line, even personalization.
The first milestone is to get started. Later you can test templates and all the components. The key takeaway here is that personalization and finding a trigger is one of the keys to getting a response. It's a way to automate reaching out while keeping your messages personal at the same time.
The benefit of using this approach is enormous:
The busiest and the highest-value clients will never opt-in to your email list, so you gotta find a way to reach out to them first.
Using the system, you can reach out to high-quality decision-makers, even those who don't sign up.
You can automate the entire process. You don't need to supervise the

emails

as they get sent from your

email address

.
You can personalize your messages easily which may lead to a higher response rate.
You can get a reason, that is a trigger, to reach out to these leads because they had some intent, they visited your site at the first place and you can use it in your

emails

.
Try Woodpecker and Leadberry now and automate the parts that can be automated to keep your emails warm and personalized at scale.
The link to the article has been copied.