Automate follow-ups in outbound & inbound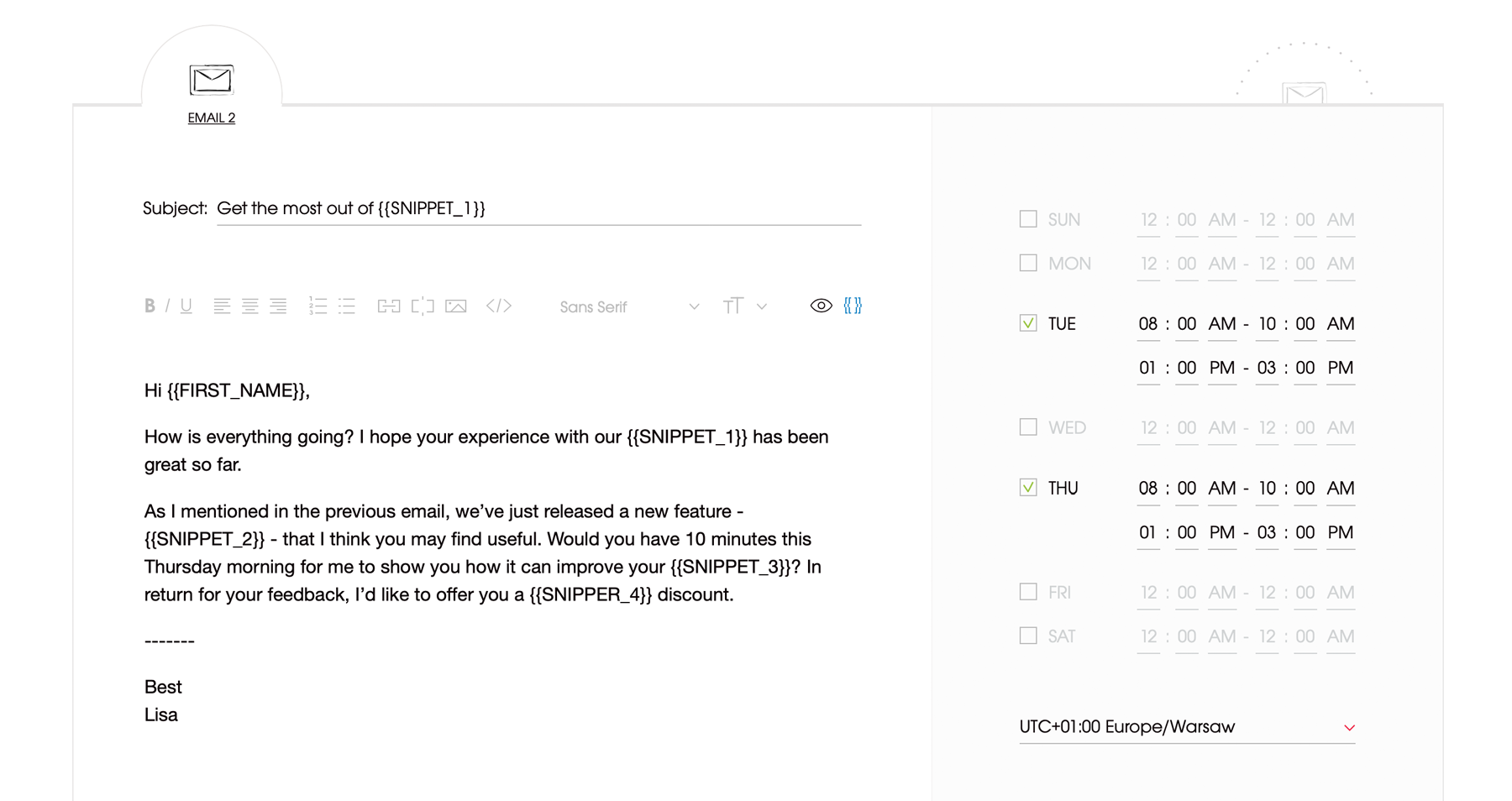 Create two follow-up Paths
Prepare two versions of a follow-up and set up a Condition that will trigger the respective message: one follow-up will be sent when the condition is met, and the other one when it's not.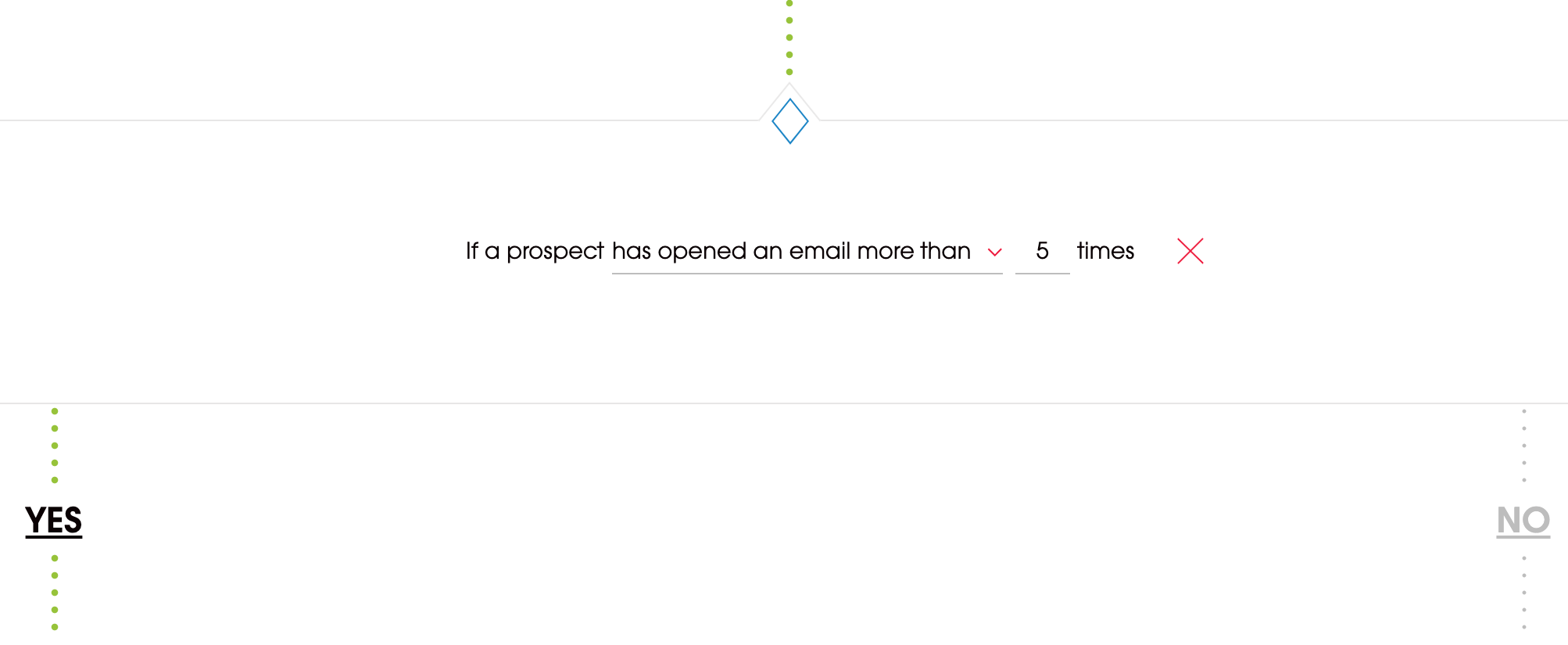 Automate follow-ups in one thread
Follow up automatically within the same thread. Make sure your prospects have a full context. Before you get down to planning your follow-up strategy, read these 5 important rules to keep in mind.
Schedule a sequence up to 7 follow-ups
Set the days and hours of delivery within a chosen time zone for emails & follow-ups in your campaign. Find out the most effective frequency for sending your follow-ups.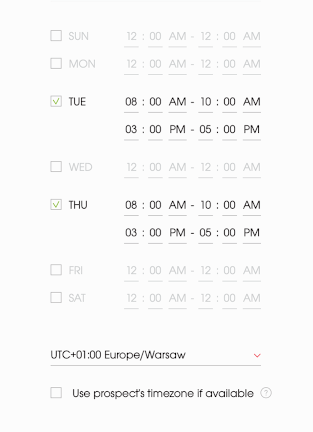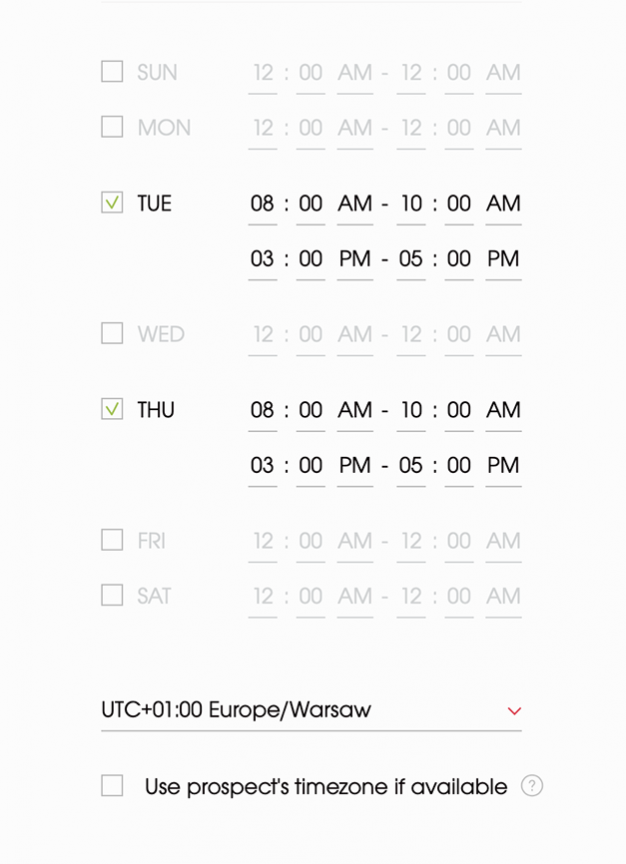 Have all replies detected automatically
One of core Woodpecker's functions is detecting replies. Once a reply to any of your emails comes in, even from another email address, the follow-up sequence planned for the prospect is stopped automatically.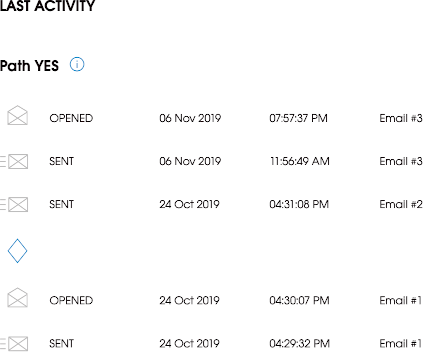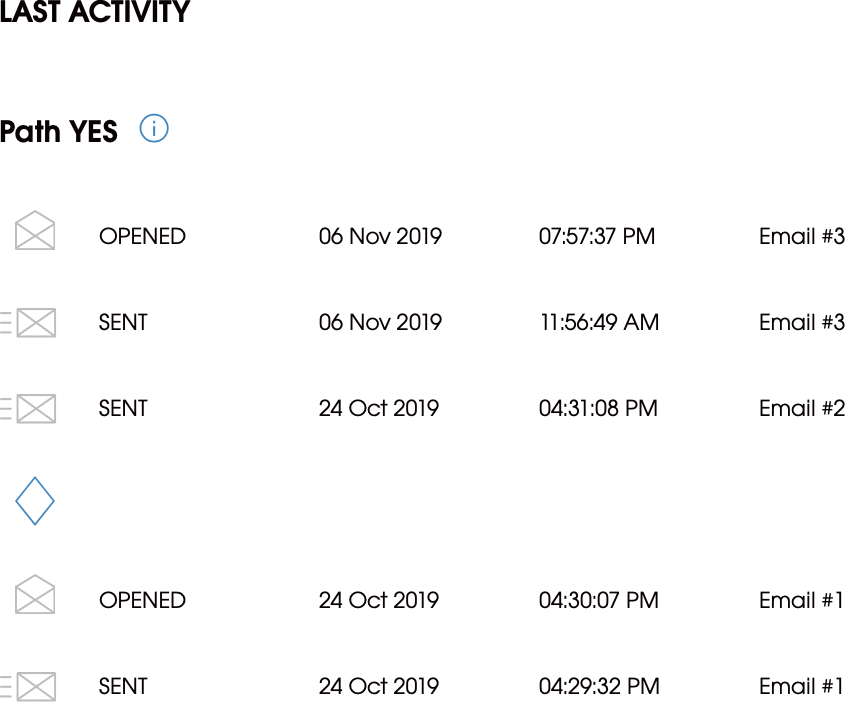 Reschedule follow-ups after an autoreply
Choose when to resume follow-up sequence after an autoreply is automatically detected for you.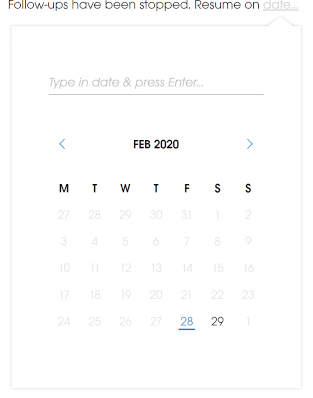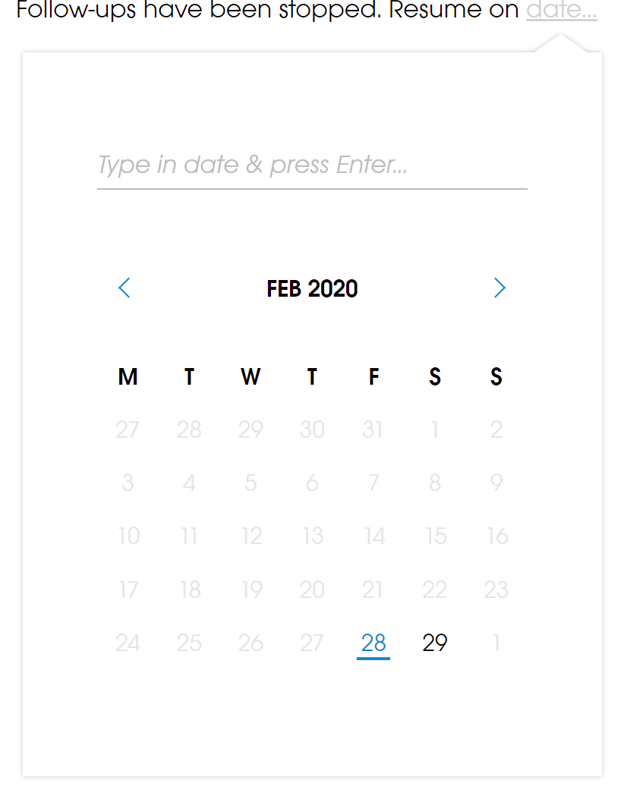 Automate your follow-ups and increase your cold email response rate