Quality cold emailing is a skill to be learned, but we know it can not be learned overnight. It takes months and years to learn how to write and send cold emails that work. And the learning never stops, really. It's a process of constant improvement. And during the process, you constantly look for guidance, inspiration, and advice based on experience. Below, I'm sharing my list of 9 cold emailing resources including books, ebooks, blogs, and a YouTube channel that have helped me in my learning process.
Academy
Yes! We have our own Cold Email Course! It's built of 5 main lessons, broken into 29 short videos. You can strengthen your knowledge on each topic with additional resources linked under each video.
After completing the course, you'll know how to build an effective cold email campaign from scratch. The course covers:
deliverability – how can you get your emails to a prospect's main inbox instead of their spam folder or promotions tab?
prospect list – how can you build a high-quality list to make sure you're reaching out to people who are a good fit for what you're offering?
writing a cold email – it might seem easy (after all, don't we all write tons of emails every week?), but it's actually quite difficult to write a cold email that gets you a positive response. That's why we've dedicated one of the lessons to this topic.
follow-ups – how should you follow up with prospects? Is one follow-up email enough? And when should you send it? We cover all of this and more in the 4th lesson.
testing – your cold email campaign isn't done once you set it up. Be sure to test and optimize to improve your results – and we can show you how to do so in the final lesson of the course.
Books and ebooks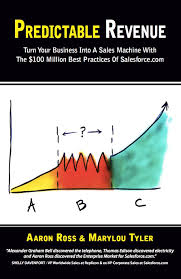 An absolute essential. If you're still asking yourself "What is cold emailing?", "Is cold emailing a method to use in my company?", "Is cold emailing effective?", that's the resource which will help you find the answers, and much more. The book shows how to build a scalable outbound sales process based on cold emails. For more details, you can check the review of Predictable Revenue by Casey Kerr that Aaron Ross put on his blog.


A cold email classic. By downloading the bundle you get, among other items, The Most Ripped Off Cold Email Template on Google. Bryan Kreuzberger's template may serve as an inspiration, especially for those who aim at bigger companies. In the PDF Bryan presents not only the famous template but also describes the corporate mechanisms that allow his cold emailing method to work. You can download it for free.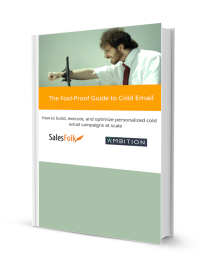 If you asked me about an authority on cold emails, the first person I would think of is Heather Morgan. SalesFolk launches great ebooks on cold emailing time and again, you can access them all here. But the Fool-Proof Guide is based on a case study and shows how SalesFolk set up an effective cold email campaign for one of their clients – Ambition.
It's a resource full of practical advice on copy creation, sending practices, and testing methods. A thorough and to-the-point guide – especially helpful to intermediate and advanced cold email senders.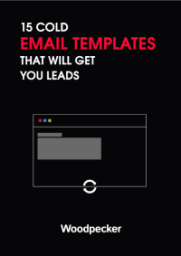 A collection of 15 cold email templates from various blog posts and articles. Each of the templates is followed by the analysis of cold emailing techniques applied in it. I learned a lot creating the ebook, collecting advice from really smart and experienced start-up founders, entrepreneurs, sales people and marketers. The ebook serves as a mine of inspirational examples and resources for cold email senders on all levels.
Blogs
Ebooks are not the only valuable resources provided by Heather Morgan and her team at SalesFolk. There are also blog posts, full of do's and dont's especially in terms of cold email copy. Heather conducts a crusade against poorly-written cold emails. So if you want to improve the effectiveness of your outbound campaigns, this is the place to check out regularly.
Do you know Lincoln Murphy? If you haven't read any of his posts yet, it's time to get started. Quickly. Lincoln doesn't only write only about cold emails, but also about SaaS growth techniques in a broader perspective. For instance, even before you create your first cold email campaign, you need an Ideal Customer Profile to make sure what groups of prospects you should address, and who you shouldn't address at all.
You'll find some quality business advice on Sixteenventures. Read it if you want to set up a well-thought-out sales process: from finding the right prospects to providing quality customer support. And if you haven't checked Lincoln's 7 Cold Email Sanity Checks, make sure you do.

Steli Efti posts on sales processes, cold emailing, cold calling, and follow-up techniques. But he isn't just another guy in a tie telling you how to sell. If you like videos, webinars, slideshares in addition to articles, you'll love the blog. Fresh and reasonable advice from fresh and reasonable sales people. Here's their quite new B2B cold emailing course you may find interesting for starters.
YouTube channel
Katallyze is a lead generation agency run by a team of experienced sales specialists. They help B2B companies find their ideal customers and connect with them by starting valuable business conversations. You might have already read a customer case study featuring Katallyze we posted not so long ago.
The Katallyze team shares their knowledge on effective sales techniques, prospecting, successful cold emailing and cold calling on their blog, but if you prefer videos, you can also find them on YouTube. I especially like the series of inspiring interviews with sales and marketing experts. Worth watching!
What's in it for you?
Look again at this post's title: "Resources that Help Us Learn Quality Cold Emailing." At the beginning, I wrote that quality emailing is a skill to be learned. And those 9 resources I listed and shortly described above will definitely help you in the process of learning how to grow your business with cold emails. But theoretical knowledge, even when supported by practical advice, is not enough.
You can read all the ebooks and posts, watch all the webinars, and learn by heart all the slideshares, but that's not enough to master cold emailing. You can abide by all the rules, follow all the smart tips, and still not see the results you expect.
In order to acquire the skill, you need to practice. These ebooks and blogs are just a good starting point but trying and testing is the key to learn cold emailing which is relevant to your niche, adjusted to your target group of prospects, right for your product or service, and thus effective for your company.
Sign up for our Woodpecker Academy and put yourself in the fast lane to cold emailing success!
The link to the article has been copied.