We're getting back to our Prospect List Building Tools series. It's vol. 9, in which we're presenting the tool called Find That Email. I've had the pleasure to interview Sagi Strauss – the founder of the service, who told me more about himself and the tool he's been creating. Keep reading to learn how you could use Find That Email in your cold outreach workflow.
About Find That Email
Find That Email is a solution including web application with Chrome extension that allows you to find emails and other contact details while prospecting on LinkedIn or company websites. The tool provides email address verification as well, so you can use it to check if your email list includes only valid records.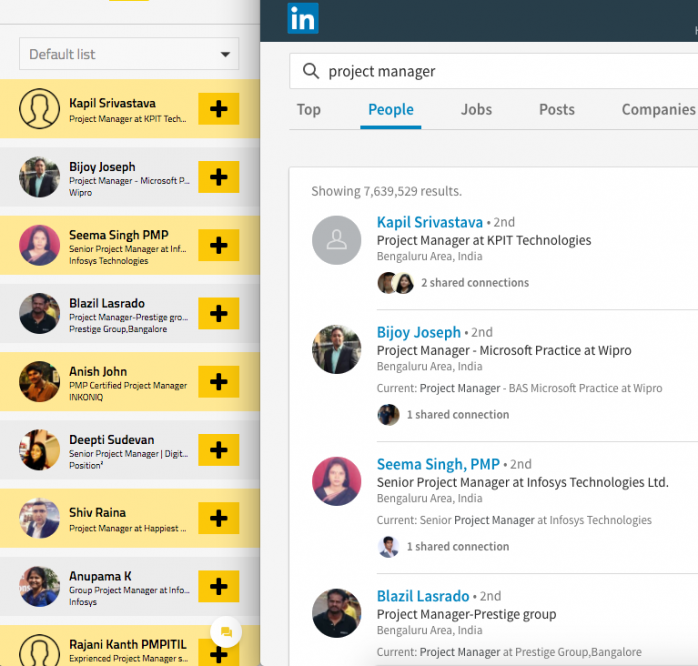 The tagline on their home page reads: "The Yellow Pages of Email," which I think gives a pretty good idea of what the app is all about. The company has been founded by Sagi Strauss in Israel.
'I worked in the Israel Defense Forces for 3 years in the Cyber Security department before working on a number of startups as head of product and marketing.' – Sagi recounts. 'We have a small team and we are bootstrapped at the moment. The company is based out of Israel. We have 1 employee in Israel and a remote employee from India.'
I asked Sagi 8 questions about Find That Email. Read his answers below followed by the description of my experiences with the app and plugin.
How would you describe Find That Email in 4-5 sentences?
Sagi: Find That Email is the most accurate prospecting tool out there. With this tool, you can find the email addresses of millions of professionals. You can find the email addresses either directly with the web app or through LinkedIn or even the prospect's website using domain search. There are options for bulk finding and verification of email addresses and there are integrations for the top CRMs as well.
What is the greatest benefit of using Find That Email?
S: The greatest benefit is the seamless nature of getting email addresses. You can start building your prospect list in seconds with the help of domain search. All you need is a list of websites and job titles and you can have a ready list with a few clicks. This option doesn't require you to go to LinkedIn and manually find the names of potential prospects.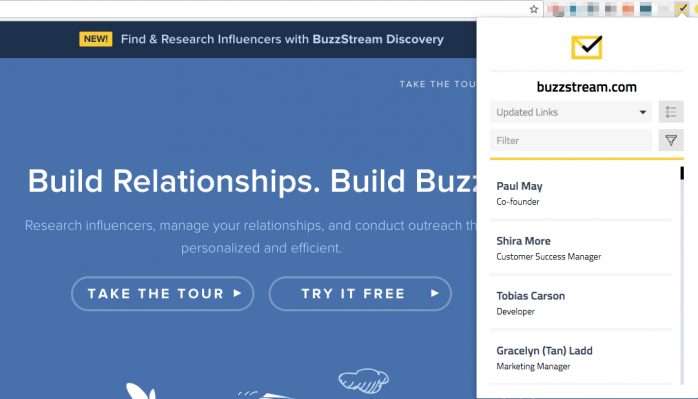 How does the process of building database look with Find That Email?
S: It's pretty simple. There are various ways of creating a list.
Go to LinkedIn and open the Find That

Email

Chrome extension;
Search for the job title of your potential prospects;
You will get a list that is populated on LinkedIn that is reflected in your extension as well;
You can either add all the people to a list or you can individually add names to a list;
You can also find a person's

email

address instantly.
Do I need any additional tools/add-ons to use Find That Email efficiently?
S: You need a Chrome extension which makes your browser a sales prospecting machine.
What kind of information can I actually collect using Find That Email?
S: Using the Linkedin Search and Domain Search, you can find the email address, domain, first name, last name, and job title. But you can also upload a list of names and domains to get the emails found for you.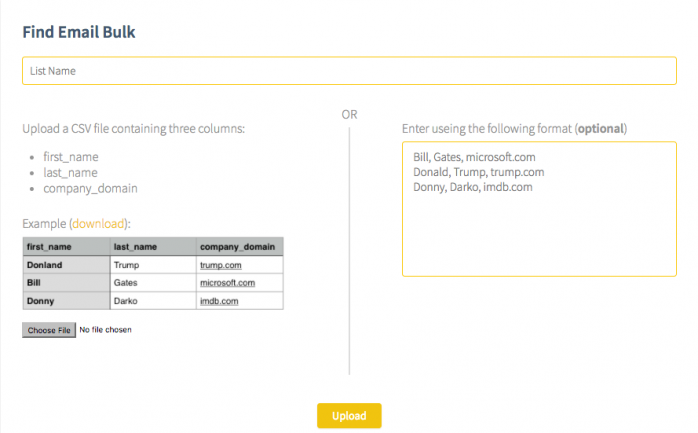 How many contacts can I have per month?
S: There are no limits in terms of the number of contacts one can have.
How much is it?
S: On the Starter plan, one gets 250 search credits and 1000 verify credits for $29/month. For more details about the available pricing plans, you can check Find That Email pricing page >>
Is there a free trial?
S: There is a free trial. You get 50 search credits and 100 verify credits.
Our experience with Find That Email
THINGS WE LOVED
The Chrome extension
The Chrome extension is well designed and fits nicely into the screen when you're browsing people on LinkedIn. You can get the people's email addresses instantly, or add them to your list in the dashboard. The contacts get added there instantly, though you have to refresh the dashboard to have the list updated.
The efficiency of email search
On your list in Find That, you can filter the verified emails from the ones that are still in the verification process. All the emails in my test list were over 70% likely to be valid, most of them over 85% likely. The numbers look amazing. I only wish there was an explanation of the % value directly in the app, or in other words – I'd like to know exactly what it means for an email address to be 85% likely to be valid in comparison to an email that is 100% likely to be valid.
The well-prepared API section
This is something unique for this type of tools, which is why I decided to mention it here. In the Find That Email dashboard, you'll find a tab called API. In this tab, you'll find the details required for API integration, divided into available actions you can perform through API. I think it's much more convenient than a classic API doc.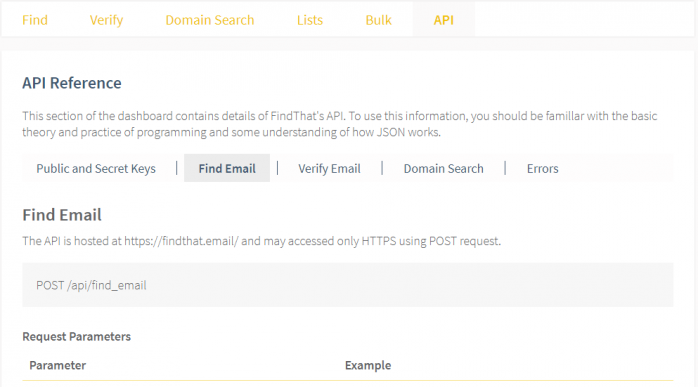 THINGS THAT STILL CAN BE IMPROVED
The access to all features during the trial period
Unfortunately, during the free trial period, you won't be able to test out all the plugin functions. With the free trial, I couldn't add contacts to my list via the plugin. I know the range of the options available during the trial is a matter of business approach, and I respect that. But as a user, I'd like to have a chance to test out all the features before I decide to upgrade my account.
The lack of duplicate detection
I've carried out a test in which I've tried adding the same people twice to my list of prospects. I've tried it both in the plugin search on LinkedIn and in the domain search, and in both cases, the duplicate contact has been added to my list of contacts. As a user, I'd like to get informed when I'm trying to add the same contact for the second time.
The access to the knowledge base
Find That Email has a nicely prepared knowledge base with some instructions and FAQs. You can easily navigate to it from their home page, but I couldn't seem to find the link to it once being logged in to the dashboard. That would be a nice thing to have. Additionally, an easy jump from the Chrome plugin to the knowledge base would be great as well.
To sum up
Find That Email is a solution including web app as well as Chrome extension which allows you to find

emails

and other contact details while prospecting on LinkedIn or on company websites.
The tool also allows you to verify lists of

email addresses

, to make sure you reduce your bounce rate. You can upload an email list as a .csv file.
The address finding efficiency is satisfactory. Most of the addresses you get from Find That are scored 75-100% in terms of likelihood of being valid.
The price per contact isn't the lowest in comparison to the prices offered by competitors, but it's reasonable considering the high efficiency and the option to verify previously collected email addresses.
There is a free trial, but it doesn't allow you to try out all the options available within the paid plans. It's worth taking a shot, though.
The API section available directly in the dashboard makes things easier for those users who consider API integration.
Hope this post will help you decide in Find That Email would fit into your outbound prospecting process. If you haven't tried them yet, use the free trial option and take it for a test ride.
See also:
The link to the article has been copied.