Measure what works
best & improve your campaigns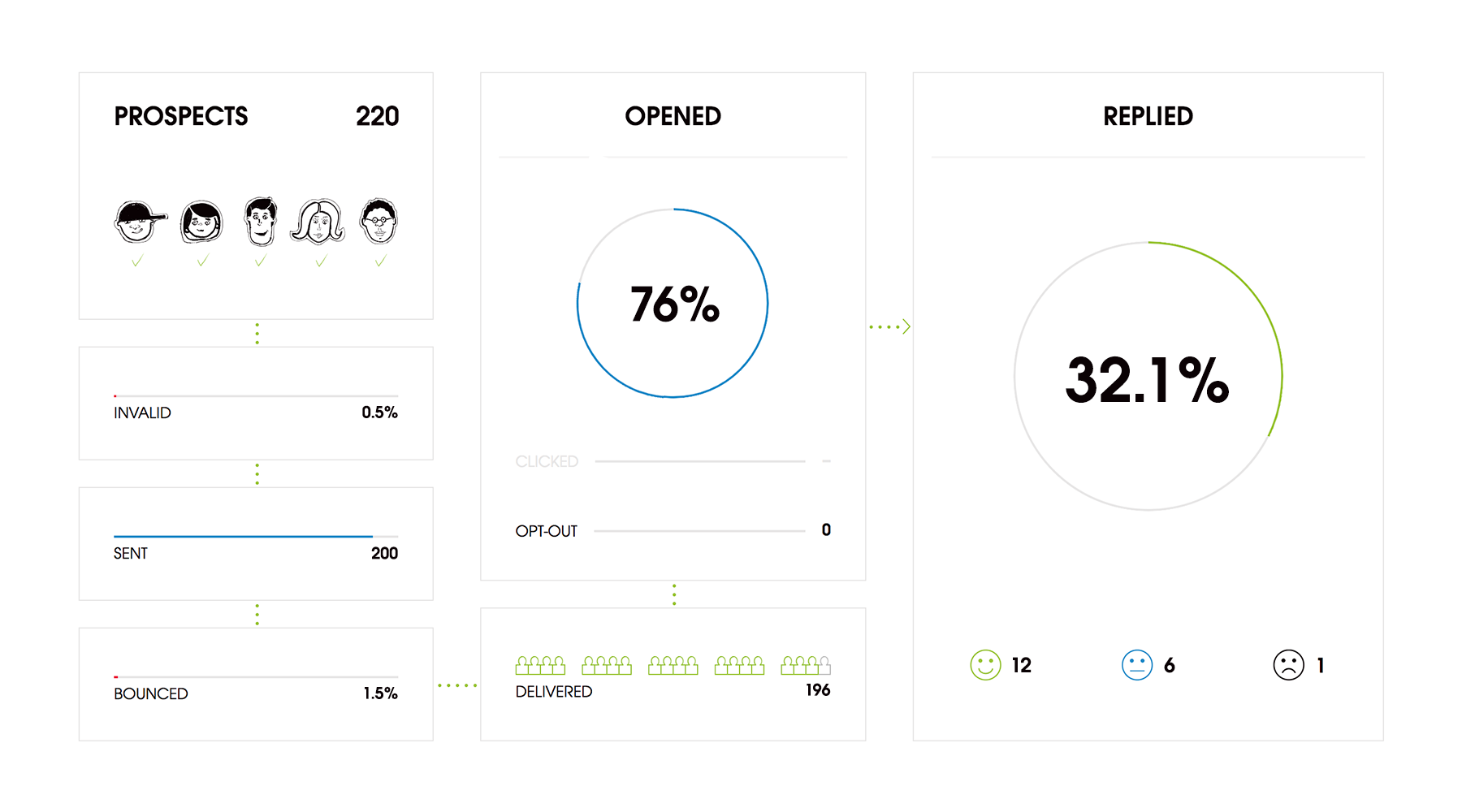 Track open rates
Keep a live track of how many people opened your messages. Find out when your emails get opened most often.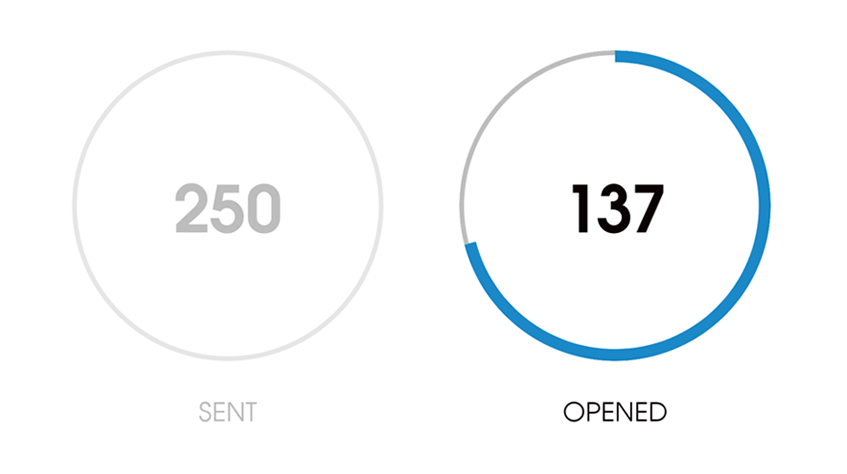 Track reply rates
See how many people responded to each of your messages and your campaign in general. Read what the reply rate may tell you about your campaign. Use the stats to improve your email copy.

See how many replies were positive
Measure and improve the actual effectiveness of your outreach by marking the replies as interested, maybe later or not interested. Once you got a positive reply, turn it into a valuable business dialog.

Control bounce rates
Discover how many of your emails got bounced and control the rate of invalid email addresses in your contact base. Learn more about the difference between bounces and invalids. Make sure your domain always has good reputation.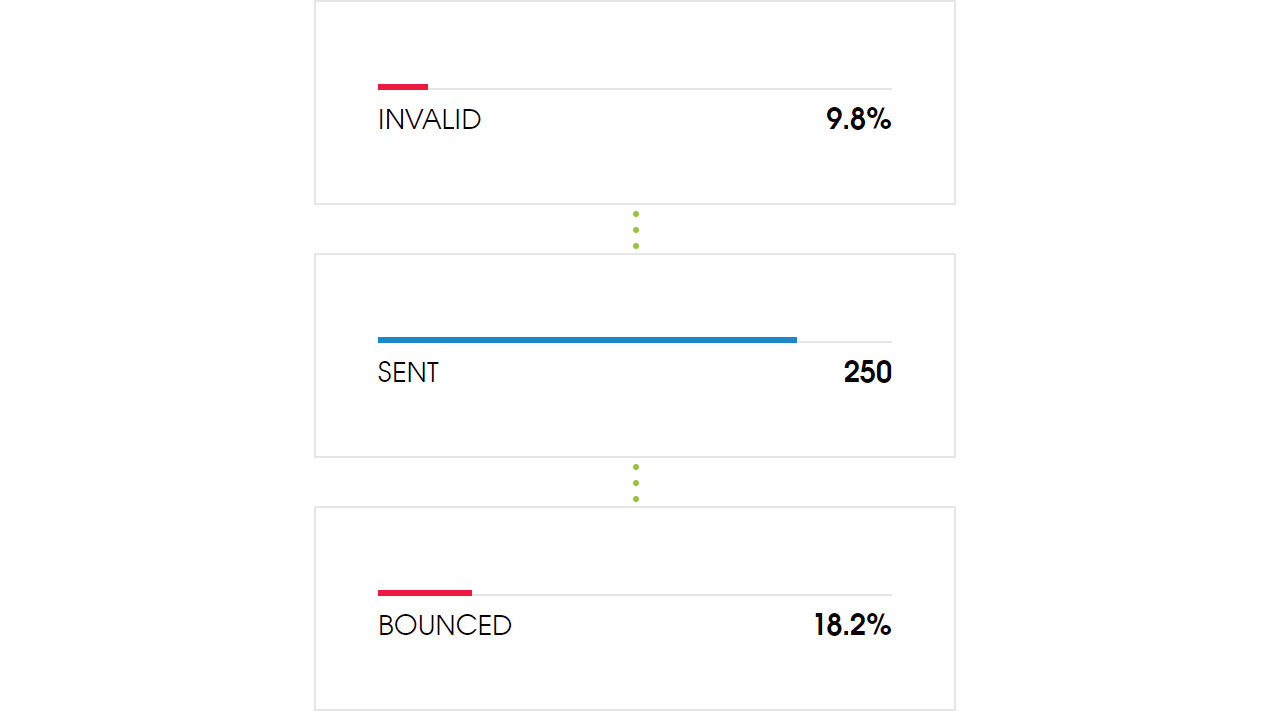 A/B test different email versions
Test up to five versions of your opening email and each follow-up. Try out different subject lines and experiment with email copy. Then, compare the stats to see which version brings better results. Bonus: improve your deliverability thanks to more diversified content.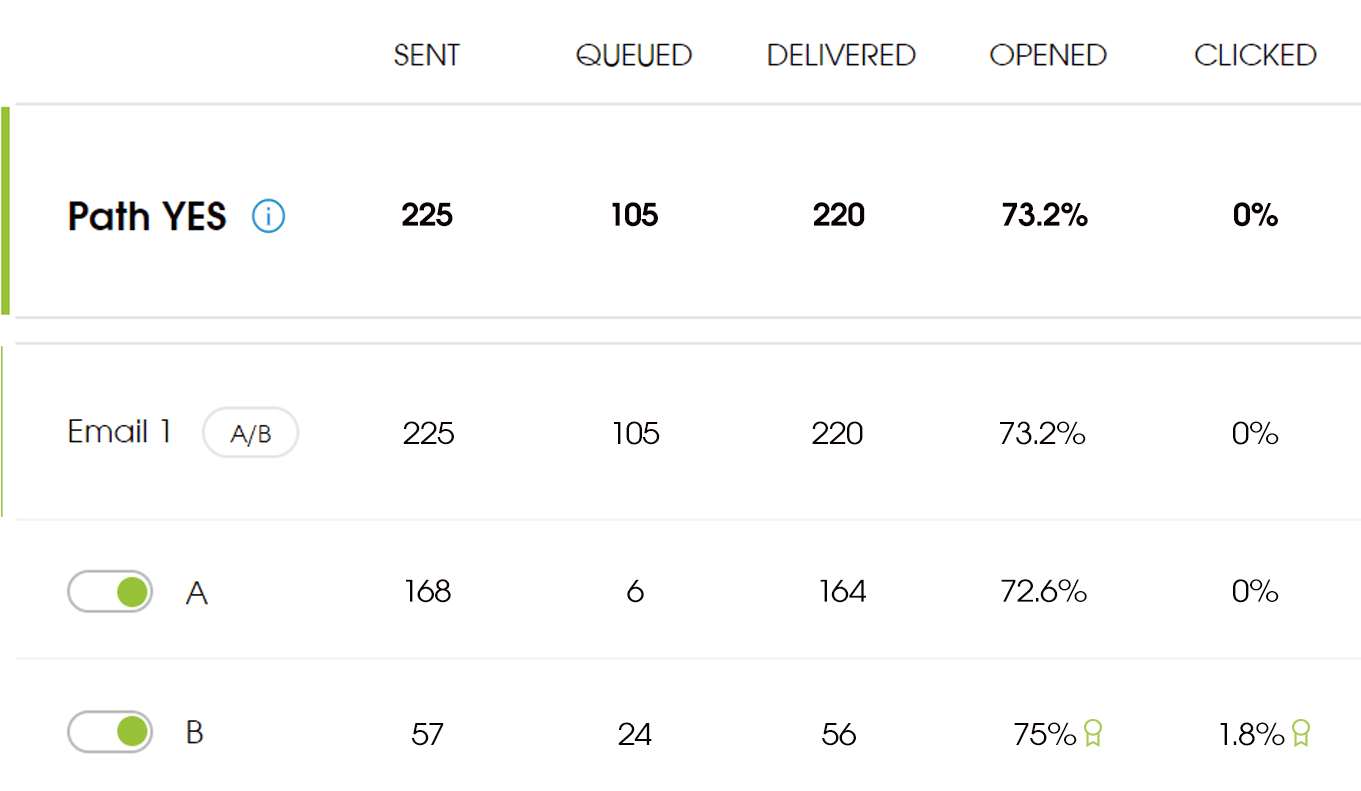 Get valuable insights from your campaign statistics