Integrate Woodpecker
with LiveChat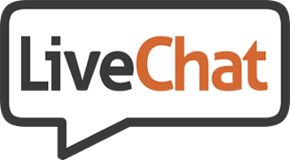 LiveChat is an online customer service software with help desk and web analytics features. Integrating LiveChat with Woodpecker allows you to generate leads out of your website's visitors who started a conversation with you using LiveChat, and follow up with them more personally via Woodpecker.
How does it work?
The integration with LiveChat is available for Woodpecker users at the Team Pro plan.
You can integrate your Woodpecker account with LiveChat through Zapier. Every time a visitor on your website contacts you via LiveChat, Zapier will automatically create a new prospect profile in Woodpecker. Then you can create a future campaign for those prospects, or add them to a campaign that you've created before.
Thanks to that, even if a visitor leaves your website without buying anything, you can follow-up with them after some time via email, as they've provided their contact info while using the chat box. It's a way to take your inbound sales to a more personal level and start multichannel B2B conversations which may be turned into deals.
How to set it up?
Syncing Woodpecker and LiveChat via Zapier is really simple. To set up the integration, you need to log into Zapier, and create a Zap where LiveChat is your Trigger app and Woodpecker is your Action app. You can, for example, collect all the emails from website visitors and automatically upload them to a chosen Woodpecker campaign, or to the general list of prospects.
In a nutshell, the zap can work like that:
Trigger in LiveChat: LiveChat conversation has started → Action in Woodpecker: emails are uploaded to a chosen campaign
That way, Woodpecker will create prospects from new LiveChat conversations. For a step-by-step instruction click on "How to create zap" in the Help & tutorials section below.