Send automatically like manually
Your messages get sent automatically one by one
Have your emails sent one by one with irregular frequency thanks to our email throttling algorithm and keep away from anti-spam filters. Such a solution will make your emails look as if you sent them manually, thus increasing your deliverability.
Personalize your opening emails and follow-ups
Use custom fields and snippets to merge information from your contact base into your templates. Make emails from mass outreach feel unique & personal. Learn how personalization increases deliverability.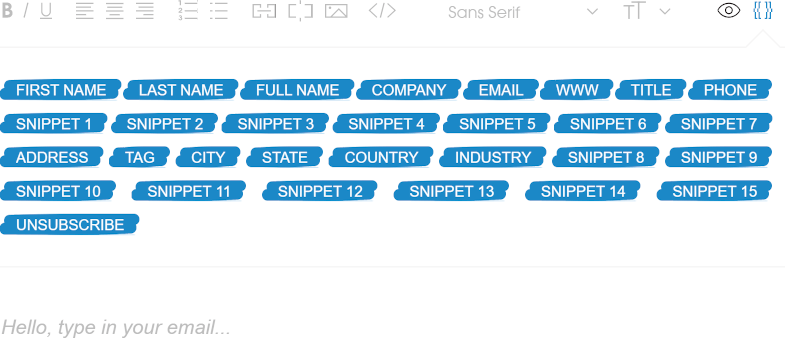 Send tailored messages at scale