Send automated, yet, individual emails in bulk
Reach out like a friend and win over the 1‑to‑all mass email marketing campaigns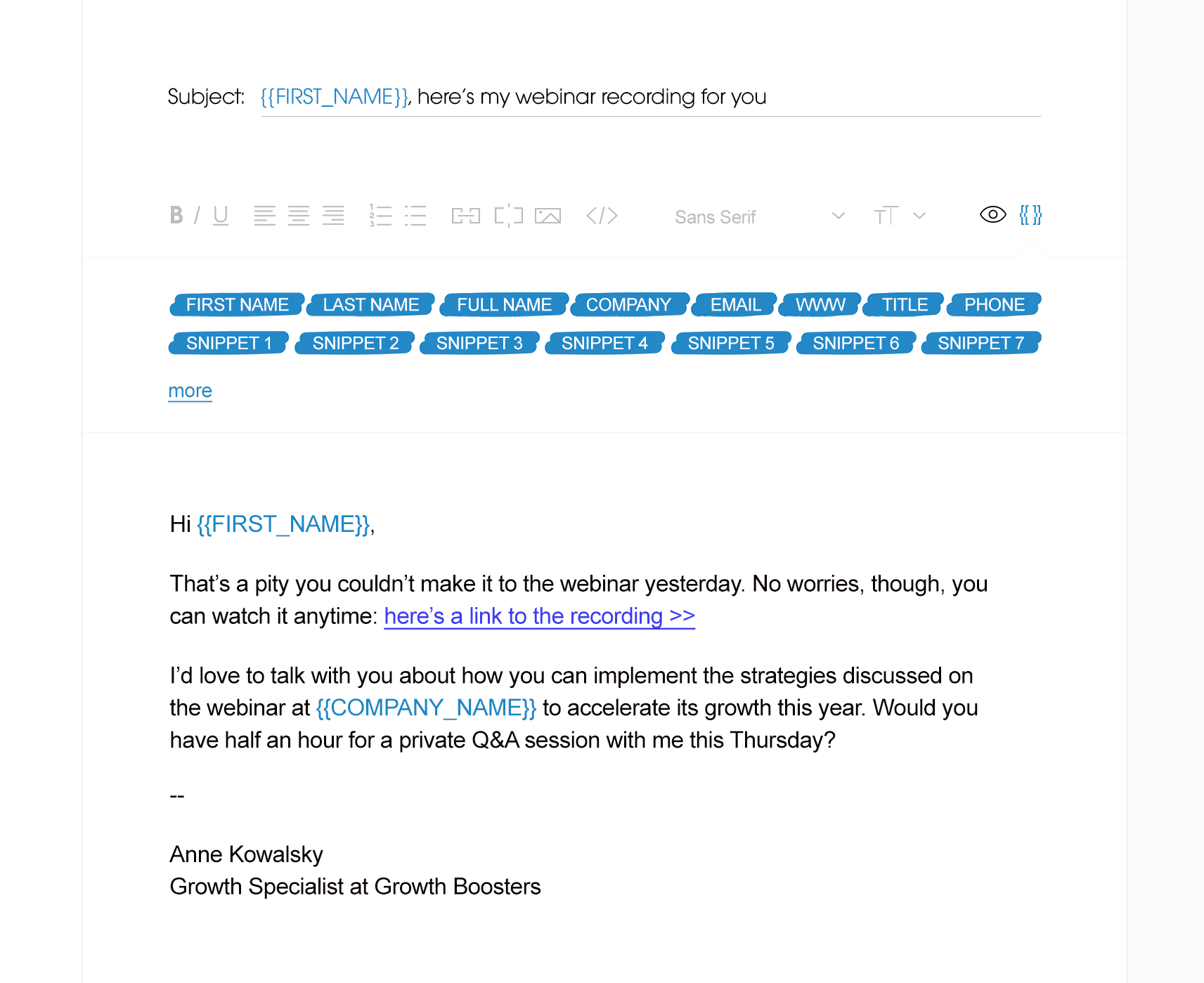 Personalize your opening emails and follow-ups
Use custom fields and snippets to merge information from your contact base into your templates. Make emails from mass outreach feel unique & personal. Learn how personalization increases deliverability.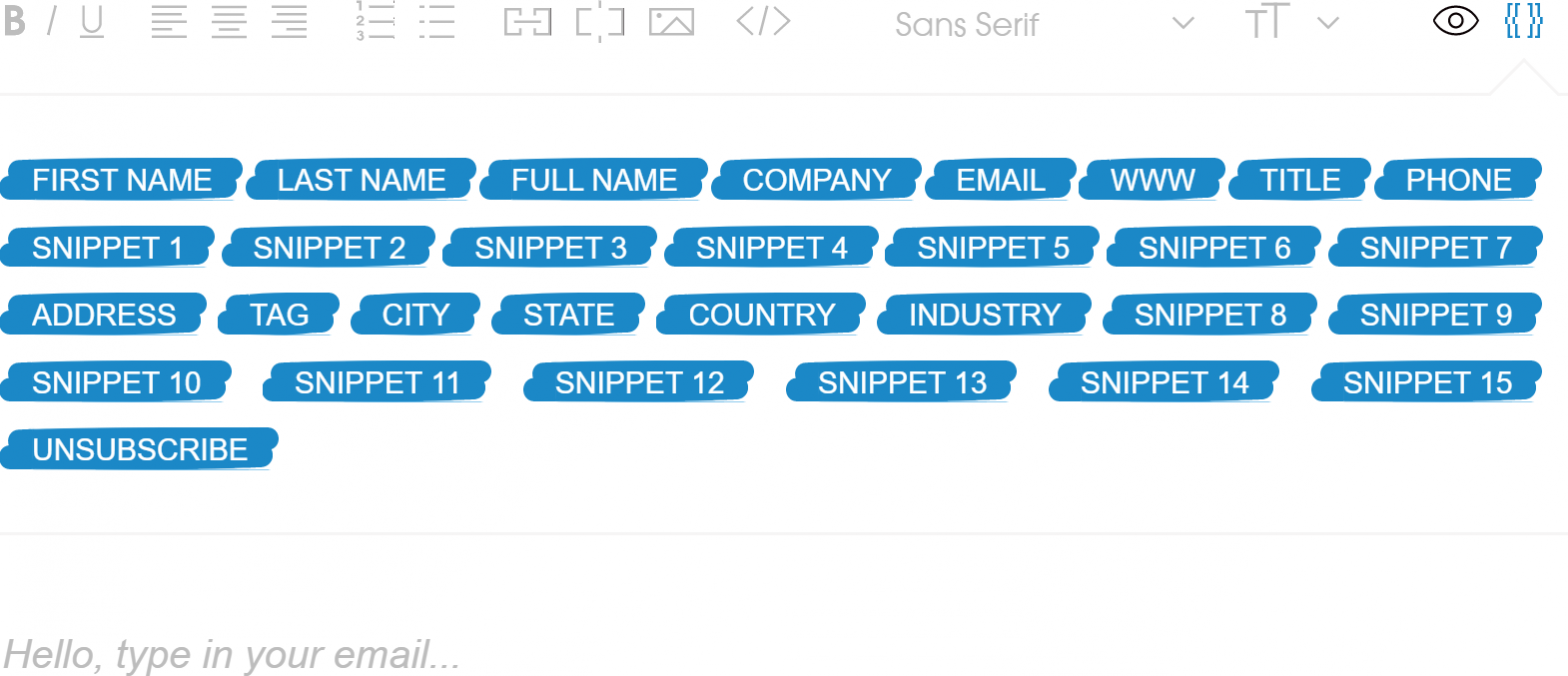 Your messages get sent automatically one by one
Have your emails sent one by one with irregular frequency thanks to our email throttling algorithm and keep away from anti-spam filters. Such a solution will make your emails look as if you sent them manually, thus increasing your deliverability.
A/B test different email versions
Test up to five versions of your opening email and each follow-up. Try out different subject lines and experiment with email copy. Then, compare the stats to see which version brings better results. Bonus: improve your deliverability thanks to more diversified content.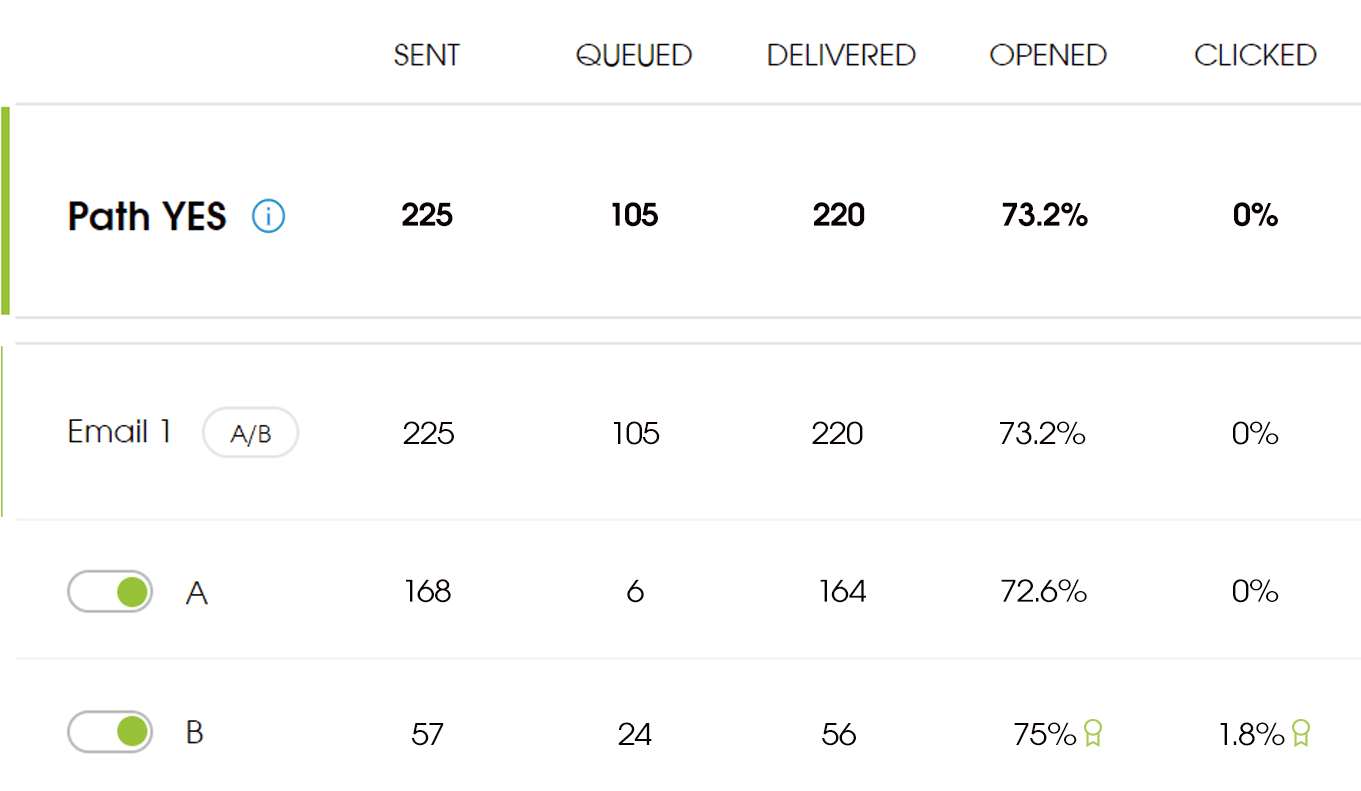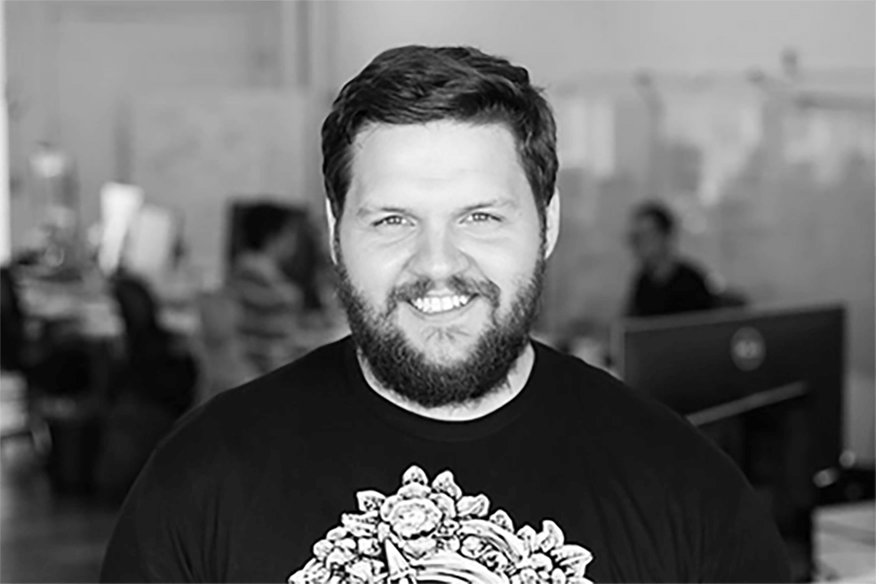 Patrick Campbell
Co-Founder and CEO at Price Intelligently & ProfitWell
No other product on the market allows you to scale one to one conversations with prospects and customers in such a personalized way. We couldn't build ProfitWell without Woodpecker.
Create your first
custom email campaign