A tool that understands your workflow
With the Woodpecker Agency Panel, you'll be able to:

Access every customer profile with just one click
Monitor the activity of your clients' campaigns
Activate and deactivate accounts with ease
Pay proportionally to the campaigns activity
Create separate databases for every company
Enhance safety and security of the data storage
Streamline team operations and save time
Discover how you can handle your clients' campaigns within the Agency Panel
How do other agencies feel about it?
"We have seen some of our clients triple their revenue since starting outbound emailing with Woodpecker. Both our internal team and all our clients love it. Plus, here at OBO, our main core value is "Raving Fan" Customer Service, and Woodpecker exemplifies that."
Business Solutions Analyst at obo. Agency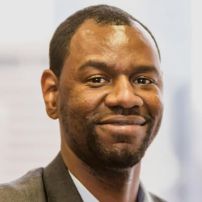 "It's been phenomenal. Woodpecker has generated thousands of recurring revenue for me and my clients."
Client Acquisition Expert
"With automated follow-up emails our open and reply rates, as well as the number of demo calls, have all grown significantly. But the biggest benefit for us and our clients has been freeing up our time to focus on closing more deals."
Co-founder at LeadPal
Do you want to find out more about Woodpecker's Agency Panel?