Get expert advice on your SaaS business
Need a SaaS consultant to help you accelerate growth? We handpicked the best ones.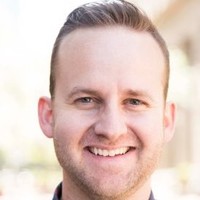 Aaron has been helping his clients meet their conversion goals as a Free Trial Conversion Specialist and SaaS Onboarding Specialist for over 3 years and as a SaaS Growth Consultant for over 2 years.
He's also a speaker, video marketing specialist, storyteller, and an avid oil painter.
Aaron is a SaaS onboarding specialist. Most of his clients are companies who look for a way to convert more trial users to paying customers and to scale their SaaS businesses predictably. Equipped in a Key Metrics Dashboard and a Knockdown List, he'll help you to keep a finger on the pulse of your SaaS and identify each and every growth opportunity.
Oh, and by the way - if you want to learn how to write killer onboarding emails that drive conversion, Aaron's your guy.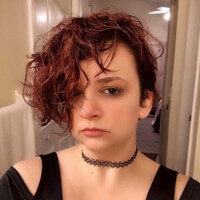 Nichole has been a B2B SaaS consultant and go-to-market strategist for 11 years.
She also worked as an SEO engineer, analytics consultant, community growth and chief strategist.
With a wide experience within the B2B SaaS field, Nichole can help you with all sorts of stuff: from a go-to-market strategy and MVPs, through copywriting and product marketing, to community management and customer success strategy.
She also knows quite a bit about SEO, social media marketing and online analytics.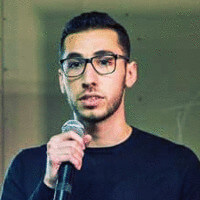 Daniil is the Growth Marketing Manager at HelpCrunch and a mentor to entrepreneurs looking for guidelines on how to grow their businesses.
He performed hundreds of outreach campaigns and closed dozens of deals, but knows his way around the world of inbound marketing as well, as he used those techniques to grow the companies he worked at before.
A huge start-up enthusiast.
Daniil will be able to help you with outbound and inbound marketing, but his expertise doesn't end there. If you're seeking someone for whom growth hacking is a state of mind rather than a set of helpful tricks, Daniil might be just the person you're looking for.
Clients that could benefit the most out of his experience and knowledge are 0-5 years old B2B SaaS product businesses in competitive niches.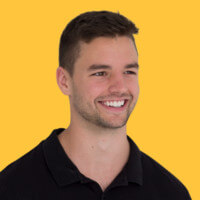 A strong advocate of the 'lead-with-your-product' approach, Wes is a Principal at Product-Led Institute, a global community of leading SaaS operators. He also wrote a book on that subject, called 'Product-Led Growth: How to Build a Product That Sells Itself'.
Wes has tons of experience in converting free trial users to paying customers.
Wes focuses on helping SaaS businesses squeeze the most out of a free trial or freemium model.
He may also share actionable strategies on how to create a better onboarding experience for your users from minute 1, how to optimize your website to improve the conversion rate and help you to create a powerful product.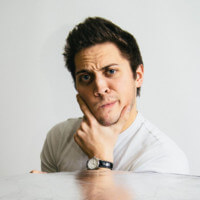 Michał is a T-Shaped Product Growth Manager who approaches growing businesses from a product perspective. He has been doing so for B2C E-commerce and B2B SaaS products for the last 4+ years.
Rather than applying a bunch of online hacks and tricks that only work short-term, Michał focuses on building sustainable growth processes based on experimentation and measurable business outcomes.
In his spare time, he's giving speeches on various meet-ups and doing lectures on three Polish universities. He created the first course on Product Growth Management.
Also a skydiver, runner, writer at ThoughtsOnGrowth and future wingsuit pilot/b.a.s.e. jumper.
Having started as a T-shaped marketer, Michał knows his stuff when it comes to online analytics, SEO, and widely understood digital marketing.
For the last 5 years, he moved toward experimentation-led product development, where he's working with developers, designers, and data analytics to find the most impactful business areas, and then optimize products towards them on various business levels: acquisition, activation, retention + engagement or monetization.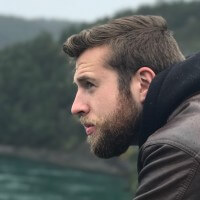 Corey is the Head of Growth at Baremetrics. His previous roles at other companies include Content Marketing Manager and Marketing Consultant.
He also built a job board specifically for marketers looking to work in SaaS, tech and e-commerce.
Corey will help your SaaS business gain traction and grow by performing customer research and leveraging the power of content marketing (among other things). He'll advise you the best growth channels, and might even offer some copywriting tips.
He's most enthusiastic about helping bootstrapped and funded SaaS companies to grow.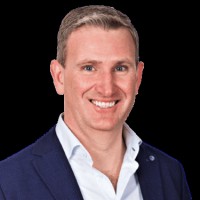 Alan is a marketing consultant for B2B SaaS and tech companies. He has worked both as a consultant and in full-time positions in B2B companies, from bootstrapped start-ups to successful exits.
Alan is most keen on helping B2B SaaS companies to grow. He does that through the means of marketing strategy, resourcing, planning and prioritization.
He will share valuable advice on product-market fit, as well as help you with creating effective content marketing and SEO strategies.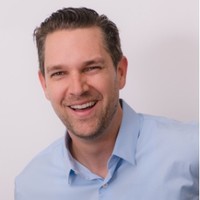 Matt has built and sold multiple SaaS companies and right now he's a B2B SaaS Sales Coach at Xsellus. He created The Perfect D.E.A.L. Process that helps convert leads into deals.
He's also the host of the SaaS-Story in the Making podcast.
Being a SaaS sales enthusiast, Matt can help your company to scale by creating a detailed and repeatable sales process.
He'll show you how to book more meetings, close more demos and maintain a high retention rate. He works with SaaS companies from their start-up stage up to the point of exit.