Get expert advice on your SaaS business
Need a SaaS consultant to help you accelerate growth? We handpicked the best ones.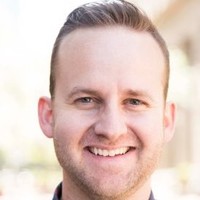 Aaron has been helping his clients meet their conversion goals as a Free Trial Conversion Specialist and SaaS Onboarding Specialist for over 3 years and as a SaaS Growth Consultant for over 2 years.
He's also a speaker, video marketing specialist, storyteller, and an avid oil painter.
Aaron is a SaaS onboarding specialist. Most of his clients are companies who look for a way to convert more trial users to paying customers and to scale their SaaS businesses predictably. Equipped in a Key Metrics Dashboard and a Knockdown List, he'll help you to keep a finger on the pulse of your SaaS and identify each and every growth opportunity.
Oh, and by the way - if you want to learn how to write killer onboarding emails that drive conversion, Aaron's your guy.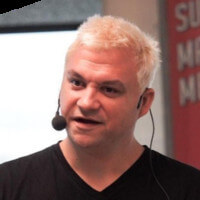 Lincoln is a growth expert who helps SaaS businesses to grow by optimizing all stages of customer lifecycle: acquisition, turning them into your company's biggest advocates - and everything that comes in between.
And if you're not new to the SaaS world, chances are you've already heard about his customer-centric approach to growth.
Lincoln can show you how to drive sign-ups for your website, turn more trial users into paying customers and help you with many other things, as long as they fall within the scope of customer success-driven growth.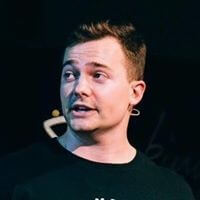 Josh has worked as a growth specialist for a number of SaaS businesses, both in-house and as an advisor.
He also practices what he preaches, putting his own tips to use in Squibler (a writing platform he co-founded) and in Product & Growth (an on-line community of 25,000+ professionals he founded).
Josh is a seasoned marketer, and growth marketing and scaling software companies are what he's most passionate about. His goal is to equip SaaS founders with the best skillset for scaling their businesses - and growth strategies to match.
He can also help you with building an engaged community.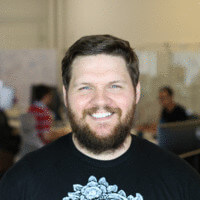 Patrick is the co-founder and CEO of ProfitWell (formerly Price Intelligently), a BI platform that collects data for SaaS and subscription companies that can then be used to optimize pricing.
He used to work with data for the US Government and Google.
Patrick and his team are SaaS pricing pros. They'll analyze your pricing strategy and help you determine the real value of your product or service, and come up with a more effective plan.
Note: what they're offering is not consulting, but a "people-powered product", meaning you buy the whole package of software + the team's expertise that will help you execute what you learn. (They offer some of the solutions for free, too.)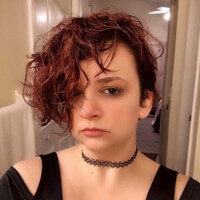 Nichole has been a B2B SaaS consultant and go-to-market strategist for 11 years.
She also worked as an SEO engineer, analytics consultant, community growth and chief strategist.
With a wide experience within the B2B SaaS field, Nichole can help you with all sorts of stuff: from a go-to-market strategy and MVPs, through copywriting and product marketing, to community management and customer success strategy.
She also knows quite a bit about SEO, social media marketing and online analytics.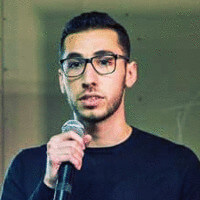 Daniil is the Growth Marketing Manager at HelpCrunch and a mentor to entrepreneurs looking for guidelines on how to grow their businesses.
He performed hundreds of outreach campaigns and closed dozens of deals, but knows his way around the world of inbound marketing as well, as he used those techniques to grow the companies he worked at before.
A huge start-up enthusiast.
Daniil will be able to help you with outbound and inbound marketing, but his expertise doesn't end there. If you're seeking someone for whom growth hacking is a state of mind rather than a set of helpful tricks, Daniil might be just the person you're looking for.
Clients that could benefit the most out of his experience and knowledge are 0-5 years old B2B SaaS product businesses in competitive niches.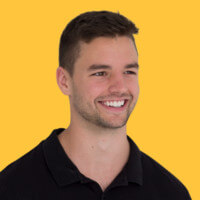 A strong advocate of the 'lead-with-your-product' approach, Wes is a Principal at Product-Led Institute, a global community of leading SaaS operators. He also wrote a book on that subject, called 'Product-Led Growth: How to Build a Product That Sells Itself'.
Wes has tons of experience in converting free trial users to paying customers.
Wes focuses on helping SaaS businesses squeeze the most out of a free trial or freemium model.
He may also share actionable strategies on how to create a better onboarding experience for your users from minute 1, how to optimize your website to improve the conversion rate and help you to create a powerful product.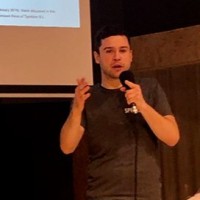 Jake is a multi-venturer. He co-founded Spaceboat (helping companies to scale), Outreach Humans (link building for B2B SaaS companies) and Topagencias (platform for finding the best agencies to grow businesses), and founded Papora (an ed-tech SaaS for ESL learners) and InflectionGrowth, where he advises on how SaaSes can achieve a 'hockey stick growth'.
Jake will help you set your SaaS business on the right path in the areas of SEO and link building, CRO, paid acquisition and product management.
Need proof that he knows what he's talking about? He grew his own SaaS start-up to 150,000+ users.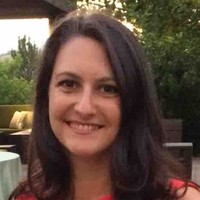 Audrey has been a consultant for 20+ years, of which the last 9 were focused on start-ups. She developed the Customer Journey Optimization methodology to help businesses boost conversions and customer value, and she uses it in Funnel Ventures, which she founded 5 years ago.
She's also a speaker at Product-Led Institute.
If you're looking for an expert whose approach towards growth is strongly experiment-based, you might consider talking to Audrey.
She'll help you with optimizing customer conversions, setting a marketing automation system in place, and pricing.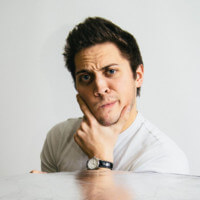 Michał works as the Product Growth Manager for volders GmbH, and consults on product growth, online analytics and SEO. He created the first course on Product Growth Management and is a lecturer at SWPS, a private university.
Also a skydiver, runner and future wingsuit pilot/b.a.s.e. jumper.
Having started as a T-shaped marketer, Michał knows his stuff when it comes to PPC strategies, SEO, digital marketing - and the list goes on. He also knows quite a bit about code (HTML/CSS).
He is, however, the most passionate about product management and growing online businesses.